Rachel Boston On Ingrid In 'Witches Of East End' Season Two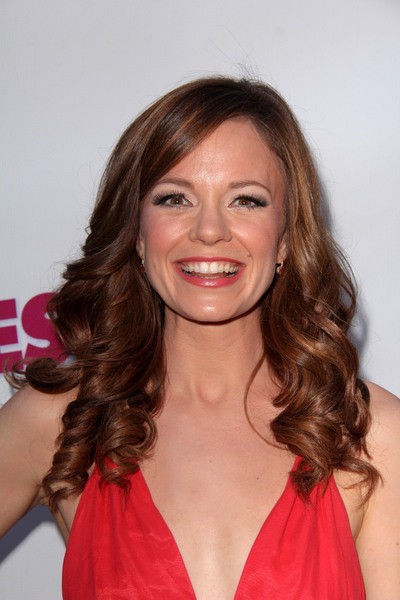 The witching hour is upon us as "Witches of East End" returns next month. The show's producers, as well as Rachel Boston who plays Ingrid, sat down with Starpulse at the 2014 ATX Television Festival. What they revealed on the upcoming season has us feeling as though the show will be better than ever. "We take advantage of all things the fans love about the show. Flashbacks, mythology, life and death stakes and an ending that launches you directly into season three. The way we end is the most unexpected season ender of any show I've ever heard of," writer and producer Richard Hatem says. But before we find ourselves at the finale, here is what we can expect from season 2. (EXCLUSIVE: There will be "other" things coming out of the portal, as well as a dance number in episode 5. Getting to see Jenna Dewan-Tatum put on her dance shoes again … We'll be there!)
The Beauchamp women are back but this time with a new male Beauchamp in tow. Who is he? When Ingrid opened the portal to Asgard, she opened the door to her long lost brother Frederick (Christian Cooke). "The question hangs in the balance whether he is here for good or for harm. It drives a little bit of an edge between Wendy and Joanna because Wendy doesn't trust him but Joanna does," executive producer Maggie Friedman reveals
We also have the return of the Gardiner brothers, Dash and Killian. With the death of their mother, they find their warlock powers within and take turn to experience the dark, supernatural world. "As you saw at the end of the first season, Dash goes to a pretty dark place. Now that he is powerful, and he doesn't know what is happening to him, he is on a journey of self discovery like the girls were last year. The magic he uses is very dangerous, for both the Beauchamps and him," Friedman claims.
Through what may come, and if any similarity is found to season 1, Ingrid seems to be the one that ties many of the characters together. She is "the key" to the portal after all. Boston dishes on Ingrid and what is to come.
In season 1, Ingrid had a lot of ups and down and didn't understand who she was suppose to be. In season 2, does she finally have a gist of who she is and what she can do?
The strength of Ingrid starts right away. Now that the portal has been open, there's no turning back. I can't deny that I am a witch or "the key." In season 1 I was constantly fighting it. I didn't really want this.  Now there's no way to go back to the land where I was safe and a librarian, back to the place where I got to exist with my dear friends … I know I have this power. I know I'm "the key" to this other world. But why can't I master this magic now? She wants to figure out how to use it for the good, for her family.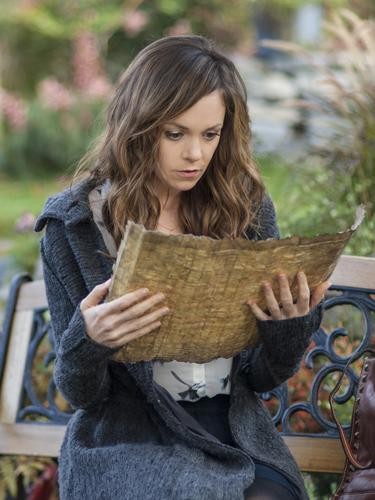 What can we expect to happen now that the portal is open?
It will put us all together to try to figure out who came through, what this means to us and is it dangerous. Are our lives in jeopardy? Are people wanting us to go back and are they going to come through? There's a lot of the unknown. You are going to see many dark and very mysterious elements.
Tell us about Ingrid and Frederick and the dynamic between them.
She doesn't know anything about him so she wants to study him like a hawk. She doesn't know anything about him, whether he is good or bad. There are very few people that know who you are, know that you are different and that you have a secret and you can't tell anyone. To have a brother to be able to talk to is nice.
Will Ingrid have any luck with love?
I hope so! There is a very interesting love interest that you will see right away. We are not sure exactly what that could bring or be.  There is an evolution in her heart now that she has accepted who she is.
So who's ready for some small screen magic? "Witches of East End" returns on Lifetime July 6 at 9/8c.