Rachel Bilson: 'I'm Not The Kind To Go To The Gym'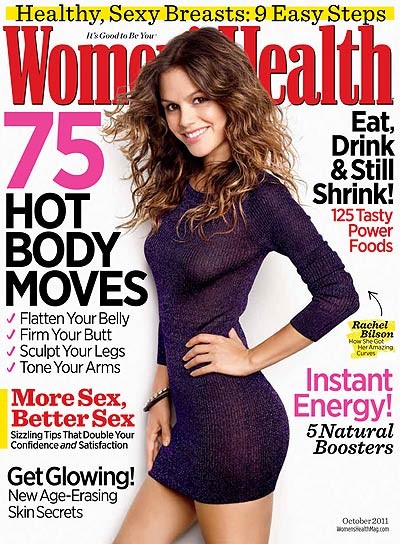 Rachel Bilson makes her return to TV this fall in Hart Of Dixie as New York doctor Zoe Hart, who graduates medical school and finds herself out of her element and owning a medical practice in the Gulf Coast town of Bluebell, Alabama. The series premieres Monday, Sept. 26 at 9pm on the CW.

Rachel also graces the cover of the October of Women's Health magazine and talks about her obsession with shoes and her obsession with Dirty Dancing.

Check out a few excerpts from her interview:

Rachel on turning 30…
"Everyone tells you that things are going to change, so I'm waiting for something to happen. Like I'm going to grow another boob! But it is a milestone. You're coming into your own."

Rachel on pulling off a vintage look…
"I don't like things that look too pulled together. I like the casual touch on a dressy outfit. A vintage dress with designer shoes is always a safe bet. Or a vintage blouse with a pair of jean shorts."

Rachel on the dangers of doing your own tailoring…
"I cut a vintage dress recently, and it was not a good result. I cut it way too short. We had a funeral—there were tears."

Rachel on the movie Dirty Dancing…
"I watched it every day as a girl. I'd put on underwear and tights, tie my shirt up, and dance!"

Rachel on exercising…
"I'm not the kind to go to the gym."

Rachel on being healthy…
"You should enjoy food and enjoy life. Healthiness stems from being happy."

The October issue of Women's Health is on newsstands everywhere now!