R. Kelly Sidesteps Question About His Transgender Child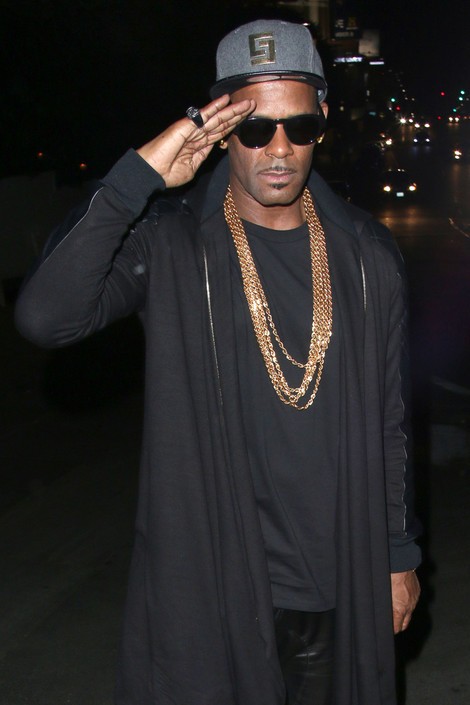 When asked about his daughter's sexuality during a radio interview earlier this week, rapper R. Kelly brushed off the question, refusing to give a straight answer.

Earlier this month, the star's youngest daughter Jaya, 13, revealed on Facebook that she was transgender. She explained that she is now going by the name Jay Kelly, explaining that she has identified as a male since the age of six.
 
A DJ at WGCI-FM in Chicago, Ill., asked Kelly about the situation on Monday, but the singer wouldn't give a straight answer. "You don't really wanna open it up by saying my daughter is becoming my son, because if that were true... don't even give the blogs that kind of credit. You know what I'm saying? Real talk," Kelly said.
 
"As far as that's concerned, always believe what you see...with your own eyes that is. Always believe what you see. That's the best way to go about this business. I've heard a lot of things about a lot of people, and it was never true."
"You gotta know there's a back story. There's a background. That's why you can't judge nobody," he added.
 
Kelly and his ex-wife Andrea have three children together.
Jay Kelly on Instagram