Quentin Tarantino Shares His Top 10 Films of 2013, Includes Flops 'Lone Ranger' And 'Kick-Ass 2'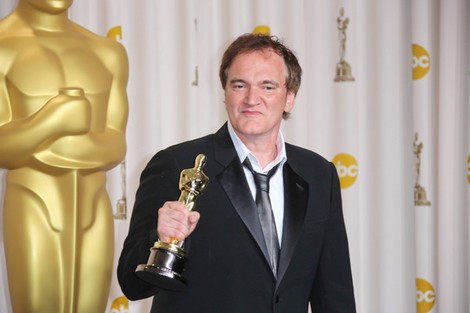 Quentin Tarantino's list of personal film favorites has become an anticipated event, one we were sadly not able to enjoy in 2012 due to his work on Django Unchained. However, the renowned director graced us with a top 10 list of his favorite films of the year so far - and there were a few surprises.
Quentin writes on his website, "I think last year was a great year for movies, and 2013 so far continues this upward trend, aside from the usual fiascos (not naming names here)." After giving Scandal and Kerry Washington a shout-out ("amazing as usual," he writes), he offered his top 10 in alphabetical order:
1.  Afternoon Delight (Jill Soloway)
2.  Before Midnight (Richard Linklater)
3.  Blue Jasmine (Woody Allen)
4.  The Conjuring (James Wan)
5.  Drinking Buddies (Joe Swanberg)
6.  Frances Ha (Noah Baumbach)
7.  Gravity (Alfonso Cuarón)
8.  Kick Ass 2 (Jeff Wadlow)
9.  The Lone Ranger (Gore Verbinski)
10.  This Is The End (Seth Rogen, Evan Goldberg)
Tarantino goes on to admit he has only seen one film on his list so far: This is the End, which he describes as "Totally hilarious, one of the funniest movies I have seen in a long time."
Like many others, the director is "really looking forward to Gravity, I have heard a lot of great things about it, and it might be time to revisit IMAX, which I haven't experience since I was a kid."
Several users on his site openly questioned his selections, notably Kick-Ass 2, The Lone Ranger, and Drinking Buddies. The first two are considered flops - especially Lone Ranger, which will assuredly take the crown as the worst flop of the year. Drinking Buddies is an indie flick starring Olivia Wilde, which has received some positive reviews.