Quentin Tarantino Didn't Believe That Diane Kruger is German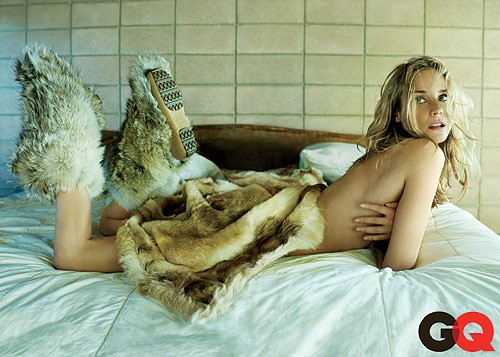 Diane Kruger nearly lost the role as German actress/traitor Bridget von Hammersmark in Inglourious Basterds because director Quentin Tarantino didn't believe she was really German.

The sultry blonde is also featured in the March issue of GQ (on newsstands nationwide Feb. 22) and explains that the director needed alot of convincing to get him to cast her in the role.

"I basically had to fly to Germany and show him my passport," the sexy star says.

Kruger is set to star alongside Liam Neeson in the new stolen-identity thrillerUnknown, which opens nationwide this Friday (Feb. 18). She plays a cab driver-turned-waitress who helps a man (Neeson) track down and piece together his life after waking up from a coma and finding his whole identity has been stolen. She's quick to point out that she's also not really staring "alongside" Neeson in the film.

"I'm five foot seven, but Liam's about six foot...I dunno, ten? He's like a bus next to me."

The March issue of GQ goes on sale February 22.

For more images and the full story, head over to GQ.com!
Click for more great Diane Kruger pictures: