Quentin Tarantino Altered 'Django Unchained' Shoot For Jonah Hill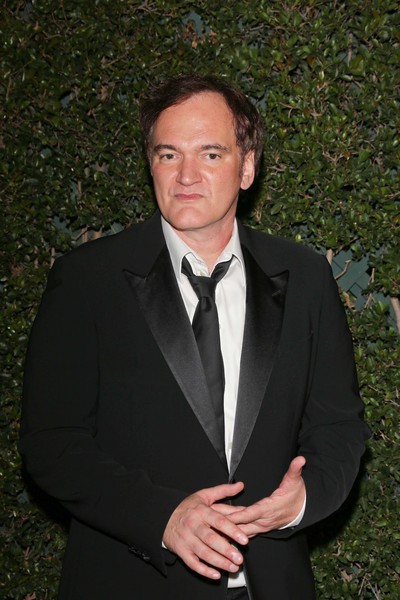 Director Quentin Tarantino rearranged his shooting schedule for Django Unchained just so Jonah Hill could make a cameo in the film.

Tarantino has always been a fan of Hill's and in 2010 he labelled the star's film Cyrus one of the the best of the year.

Hill tells MTV.com, "I saw him at some award show and I went up to him and thanked him. Pulp Fiction and Goodfellas are the two films that made me want to make films, so I just told him how much it meant to me that he had seen a movie that I was in... He's seen every movie, even the s**tty movies you've made. He's seen them all and knows every moment from them. He's such a cinephile, and he's really approachable and easy to talk to, which makes him great."

As a result of their meeting, Tarantino offered the funnyman a bit part as a Ku Klux Klan (KKK) member in his new slave Spaghetti Western, but because of the Oscar nominee's busy schedule, Hill almost had to turn it down.

He explains, "I almost couldn't do the film because of scheduling. I wrote him a letter saying how sad I was, which ended up moving him to move the dates for me because he was moved by my letter, that was very personal, about how much his films mean to me. It was so nice that he rearranged it so I can be in the film."

And Hill hopes fans like his brief on-screen appearance: "As an actor, you worry, 'Is it weird for me to do one scene in a film?' When I take off my (KKK) hood, I feel like people do go, 'Oh.' There's recognition that I wasn't in the rest of the film, and then all of a sudden in the film. Then I was thinking about Christopher Walken's scene in Pulp Fiction. It's one of my favorite one-scene parts, if not my favorite, so if there was ever a director to do that for, it was Quentin."