Queensrÿche Members Win Court Ruling To Keep Band Name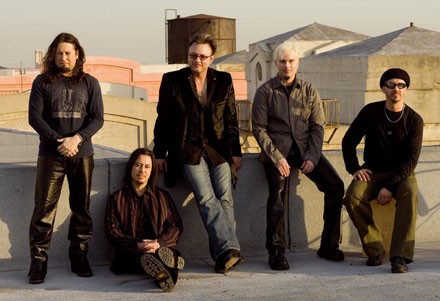 Rockers Queensrÿche have temporarily won the rights to the band name after defeating fired frontman Geoff Tate's court injunction.

Tate recently filed an injunction against his ex-band mates - Michael Wilton, Eddie Jackson and Scott Rockenfield - after he was forced out of the group last month, insisting the trio should not be allowed to perform as Queensryche without him.

The remaining members recruited a new vocalist, Todd La Torre, and began operating under the name Rising West until the case could be decided by officials at the King County Superior Court in Washington, and now they've been given the good news, according to Billboard.com.
A statement from the group's new manager, Glen Parrish, reads: "We are excited that the Washington courts saw what we and the fans have always known - that Queensryche is more than any one member."
"We are sorry we had to go to court to show this, but we are determined to bring back the quality product Queensryche was known for. We can't wait to unveil to the fans what's next musically."

The judgment is only temporary - a final decision about the group's fate will be made in the coming weeks.