Queensryche Headlines Empire City Casino Summer Concert Series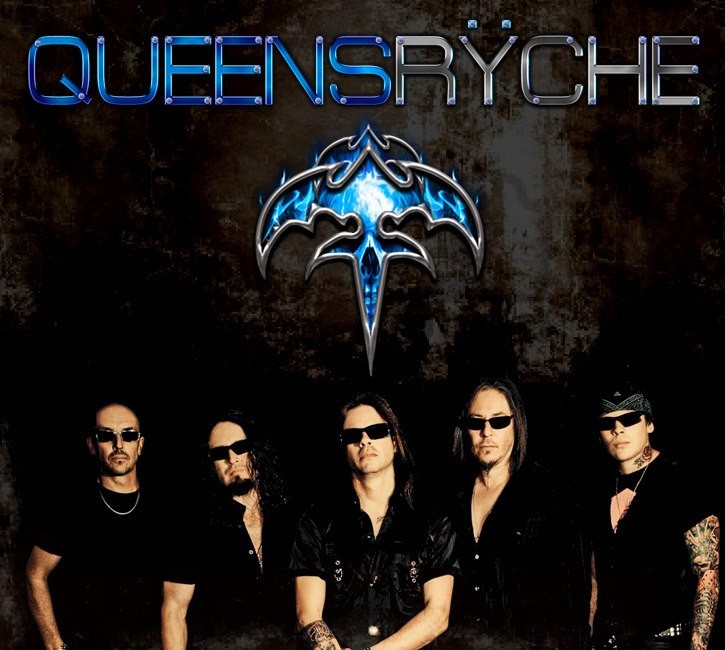 Queensryche is one of the classic rock bands you've seen on MTV in the 90s with their famous ballad, 'Silent Lucidity' from their commercially successful 1991 release, 'Empire.' They have sold 30 million albums worldwide and continue to play sold-out performances around the world. The current line-up is Michael Wilton (Guitar) Todd LaTorre (Vocals) Scott Rockenfield (Drums) Eddie Jackson (Bass) and Parker Lundgren (Guitar).
In an exclusive Starpulse interview, lead vocalist Todd LaTorre took time out from his busy schedule to speak with me by phone about the band's upcoming concert at Empire City Casino; where they will be one of the headliners at Empire City Casino's Summer Concert Series on July 20 in Yonkers, NY. He replaced former vocalist, Geoff Tate who was terminated from the band.
"We always love playing in New York—it's been a while since we were there and the fans are kind of rabid, passionate fans and we're trying to hit all different areas within the regions in the U.S. sometimes we'll go through New York and fans will ask, "Hey, when are you guys going to come over to this area of the state?" We're just trying to hit certain pockets that maybe we didn't hit last time and we're really looking forward to playing there (at Empire City Casino) and putting on a good show for the band," proclaims Todd LaTorre in a phone interview.
LaTorre was in another band prior to joining Queensryche called, 'Crimson Glory.' He's an avid fan of Queensryche and never dreamed he would become a part of it.
"I wouldn't say I didn't want to be in Queensryche but that's not something that seems I would comprehend in terms of actually being the lead singer which was way beyond whatever seemed possible; I didn't know those guys and how would there ever be a place for me in the band but later met the guys in 2011-2012. I was a fan of Queensryche's first five albums." "I was a drummer prior to joining the band, but I was with Crimson Glory for three years and we toured Europe," he declares. "They were a pioneering progressive metal band that kind of paralleled the sound and style of Queensryche but maybe a little bit heavier in some areas." He adds, "Queensryche didn't hold auditions but I met guitarist Michael Wilton at a private artist dinner party in California and we ended up talking about some various side projects and we remained in contact after that event and he told me that he had an idea about putting together a side project because Queensryche was not going to be touring much; so he was asking if I would be interested in singing for something like that, so I ended up recording myself singing the old Queensryche classics and presented it to him and he was really impressed and sent over those songs to the other guys Eddie the bass player and Scott the drummer and the next thing you know we're talking about forming a side project called, 'Rising West.' So it wasn't like they were holding auditions, Geoff Tate was still the lead singer of Queensryche at the time and there was a huge meltdown with those guys and so when he was fired from the band; naturally it just made sense for me to keep working with them; so instead of 'Rising West' it was going to be Queensryche again."
Todd's musical tastes vary, but he's a huge fan of 70s and classic rock music.
"I'm a fan of the band, Heart, Fleetwood Mac, Pink Floyd, Billy Joel, Steely Dan, in the hard rock metal genre I've always been a fan of Queensryche, which was my favorite band since I was 14-years-old next to Iron Maiden, Stryper, Dio, BOSTON, Tesla, etc. I'm not a fan of hip-hop or rap but I have a pretty wide musical listening range."
Queensryche is working on a new album.
"We're writing our new album now, we released our debut album since I joined the band last year; and it was received really well and charted well—we're in the stages of writing the next album; so that will be out in 2015 on Century Media so we're really working hard on new material," Todd explained.
The band's tour schedule contains both West and East Coast dates.
"I think (Empire City) is a one-off show. We're playing over on the West Coast and we fly right over to the East Coast; we have these little 'pockets' where we'll do a little ground run with a bus then we have these fly dates also."
This year, Empire City added meet and greets for ticketholders who purchase VIP Platinum tickets. Todd says that he's really interactive when meeting fans of the band.
"I'm really happy about meeting fans, I'm really interactive on social media with people and we do meet and greets; it's always great to have support and meet fans and have their acceptance of me in the band, a lot of times they'll bring album covers that I wasn't even on; these are classic albums and the fans will hand them over and want it signed. Sometimes I feel unworthy of it because I'm not on the record but a lot of people will say to me, "You were huge in resurrecting in their eyes my favorite band so yes you are deserving of signing the album." "I don't think of them as "my fans" I think of them as people who support what I'm doing in the band. So it's always fun to meet people and see the smiles on their faces and talk to them, take pictures and sign stuff."
Todd has a message for fans attending the Empire City Casino show.
"Just want to thank the fans for the interest and continued support and we're working very hard in Queensryche to put on the best shows that we can and really show everyone that this band is really performing better than it has in years; and there's a chemistry and dynamic internal in the band that is a great feeling and we hope that translates to the viewing audience and the listeners and we're just thankful that people spend their hard-earned money to break away from life and escape for 90-minutes and support Queensryche so thank you to everyone that will come out."
Queensryche website:
http://queensrycheofficial.com/home
Empire City Casino Concert Series:
http://empirecitycasino.com/summerconcerts/