Queen To Mark Freddie Mercury's Birthday With Classic Albums Release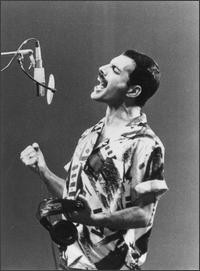 Rock legends Queen are planning to re-issue new versions of the band's last five studio albums later this year to mark late frontman Freddie Mercury's 65th birthday.

The legendary singer would have turned the milestone on September 5th, and his band mates will mark the special day by giving fans the chance to collect the re-issued records.

The Works, A Kind of Magic, The Miracle, Innuendo and Made in Heaven will all be re-issued.

The new releases will also mark the band's 40th anniversary.