'Queen Of Country Music' Kitty Wells Dies At 92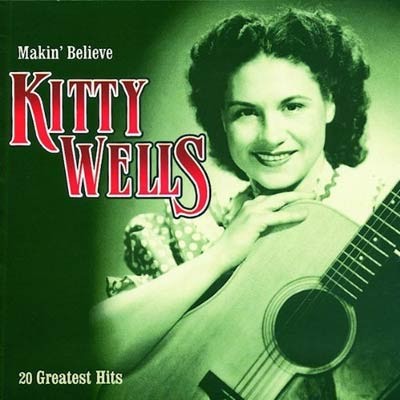 Legendary country singer Kitty Wells passed away on Monday from complications related to a recent stroke. She was 92.

The singer, known best for being the first female superstar of country music, was born Muriel Ellen Deason and became the first woman ever to top the country music charts with her 1952 hit "It Wasn't God Who Made Honky Tonk Angels."

Wells was the number-one female country singer from 1953 until 1968, when Tammy Wynette dethroned her in 1968 with five number-one singles.

Kitty's accomplishments include being the first female country artist to receive the Grammy Lifetime Achievement Award and third country singer overall. She ranks sixth among country's female vocalists, behind Dolly Parton, Loretta Lynn, Reba McEntire, Tammy Wynette and Tanya Tucker

Kitty Wells recorded over 50 albums, performed well into her eighties, and was inducted into the Country Music Hall of Fame in 1991.