Q&A: You Should Know Who 'Archer's' H. Jon Benjamin Is
From the moment Archer star H. Jon Benjamin gets on the phone, I know I'm in for it.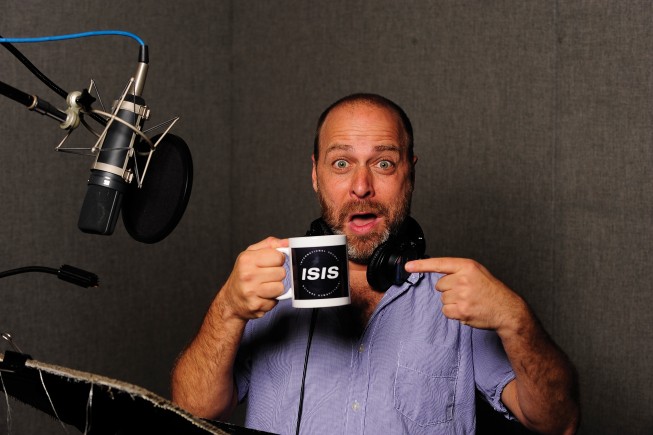 He's joining me to talk about the FX comedy's third season, which officially starts tonight after a three-part preview in September, but he wastes no time cracking jokes at the expense of the network representative. "This woman has too many rules," he says, "It's not fair for anybody to have to sit through that." He tries in vain to have her line disconnected.
I stifle my laughter and get to my first question. "You're doing, of course, Archer and Bob's Burgers, and your Comedy Central show..."
"We all know how that's going," he interjects.
"How do you balance all these projects?" I ask.
"Tons of protein shakes and a very regimented workout schedule that keeps me energized.  And the rest I just leave to my rabbi and my group of people who I consult with."
This is typical H. Jon Benjamin. He plays the titular character in two different animated hits, and has a third show with his name in the title (the Comedy Central series, Jon Benjamin Has A Van). He has one of the most distinctive voices in the voice-over business. And he's so good at deadpan humor that you never quite know if he's serious or just messing with you.
Someone once told me that nobody cares about voice actors. You should care who H. Jon Benjamin is, because at this rate, he'll have his own TV network. And I would watch it, being that I declared him awesome awhile back.
Case in point: talk turns to Archer and how he landed the part of superspy Sterling Archer.
"It's not a great story," he says. "Adam Reed, the creator of Archer, God rest his soul, he called me. I think he had heard me do some other work on Adult Swim shows, and he called me to read the part. I don't know if other people had been asked.  I don't know if I was first choice or like literally last resort. Probably last resort, right?  Right?"
"Right."
"Yes, and then I accepted and then it worked out well.  But I was tentative because I didn't think I could pull off a spy.  If you knew me, you'd know all the reasons why."
His delivery is so perfect that the network makes a point of clarifying that the comment about Reed's death was a joke, lest Archer fans the world over have a coronary.
It only gets better from there.