Q&A With Robert Buckley: New Addition To 'One Tree Hill' & Economics Consultant?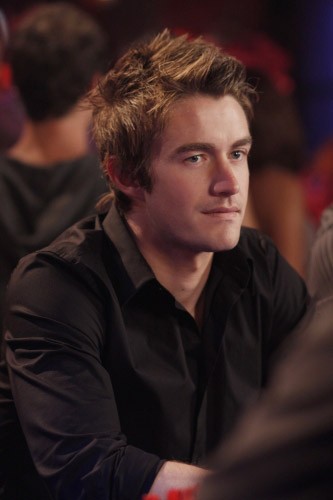 With
One Tree Hill
returning to the CW tonight, Starpulse had a chance to chat with
Robert Buckley
and learned a few interesting things about the actor along the way. Ladies, the good news is that he is single. The bad news is that he won't do interviews without his shirt on anymore.
Starpulse: We just saw the interview you did with E! News, and you said you wouldn't take your shirt off for interviews anymore!
Buckley: The CW asked me to try to keep my shirt on every now and then so it's great if I have some self restraint and do that.
You graduated from USC with an economics degree. How did you decide to go into acting? Was that something you always wanted to do?
I remember having friends in high school that did the theater department stuff, and I always wanted to try it but never had the guts to. I was the class clown but could never really build up the courage to try it. I took one acting class and really enjoyed it. I told myself that if I didn't get any of the jobs I wanted after college that I would go to LA and try acting for a year. By that point I realized that I had the desire to at least try it.
I went out for all of my job interviews and got the last job I applied for - it was at an economic litigation firm. I worked in a cubicle and was really bored, I remember calling my mom on day two and being like, "I need to resign." I did that for a year and a half and told my boss I was going to leave and travel Asia while getting my MBA- and actually I was going to LA to be an actor. Ironically enough my first commercial I booked right away, it was me dancing like an idiot in a commercial. It came on TV and I got a call from my boss asking me how Asia was- he must have seen the commercial. They were cool about it, friendly at least.
It seems to have worked out well for you, as far as you keeping busy with work.
As far as work goes I've been very blessed in terms of having a steady workload. It's a real crapshoot in getting jobs and working, I've been very fortunate the past couple of years. I did a Western recently and I have to say that hands down it was the coolest experience of my adult life. It felt like I was being paid to do the things I did as an 8 year old- playing cowboys and Indians. It was so much fun, getting dirty.
So how are you enjoying your work on "One Tree Hill"?
It's kind of funny how an actor gets work, very nomadic. I'd never been to North Carolina before - it's a beautiful town and the cast. If you can imagine coming into a show that has been a 6 year success - being the new kid - luckily the cast was really great and welcoming. So far it's been a really fantastic experience. It's been a bit of a whirlwind.
Any embarrassing on-set moments, being the new guy and all?
There was one day, we were shooting out on location and I was standing at this little hotel and wanted to get a bite to eat before we started shooting. This old woman at the hotel said that there was a diner just down the road, "You can't miss it, go out of our driveway and make a right." She greatly, greatly underestimated the distance - and it wasn't a road, it was a major highway.
What was funny is that in California people don't typically offer strangers rides, so I'm walking down this highway and a car pulls up beside me and asks me if I need a ride. It was so foreign to me and I was so startled I just said, "Oh no, I'm fine I'm just going right over there." Mind you, there's nothing over there. I was just imagining my mom saying, "You think he would have known better at 28 years old than to take a ride from a stranger." I go to work later that day and these two guys walk up to me and ask me why I didn't want a ride from them, it was two of our crew members that had pulled up to me in the car earlier. It was funny because I had just spent the last hour on the set telling people that I had almost gotten kidnapped - come to find out it was two crew members being very generous. That's like a page and a half story, that's terrible…
One last question, dating or not dating? Everyone wants to know.
Not dating right now, but very willing. Busy would be a better answer.
Catch new episodes of "One Tree Hill" on The CW starting tonight!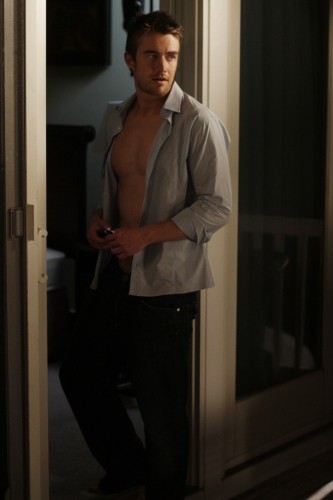 Image © The CW Network, LLC. All Rights Reserved
Story by
Kristen Schoels
Starpulse contributing writer