Q&A With 'Real Houswives' Michaele & Tareq Salahi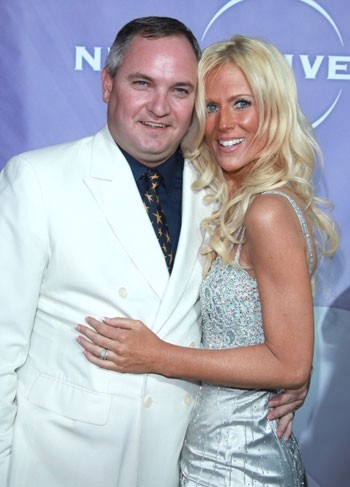 The "Real Housewives" franchise on Bravo is one of the hottest pop culture staples today, attracting millions of viewers each week. From the OC to DC, you can't deny these women are always camera ready. Whether the episode delves into the latest feuds or follows the cast to an exclusive fashion show, these housewives wear the latest designer trends and styles with closets any girl would envy.

Starpulse had the chance to chat all about this 'housewife' flair with DC's Michaele & Tareq Salahi during their recent visit to Chicago for the MS Cocktailin' for the Cause Event.

1. If you could walk any runway, whose clothes would you wear & why?

Michaele: Wow, I would be excited to walk any runway. There isn't a designer I don't love. It's an honor to walk and I've done it for the last 15 years of my life. Recently, the most important show I did was opening up for Tommy Hilfiger and this also benefited MS. Since I have the disease, this meant even more to me.

Tareq: Yes, she was the show opener and everyone loved it! She had on this beautiful, red dress.

Michaele: It was beautiful red and I also had a couple of changes. I had a really cool leather outfit. Then, I finished the show in a really, tight mini. It was fun and such a great event!

2. How can readers copy the DC style? What is the "IT" accessory in the nation's capital for men and women?

Michaele: Well, for men, it has to be their Blackberry and Tux.

Tareq: That's DC! Everyone is always on a Blackberry networking.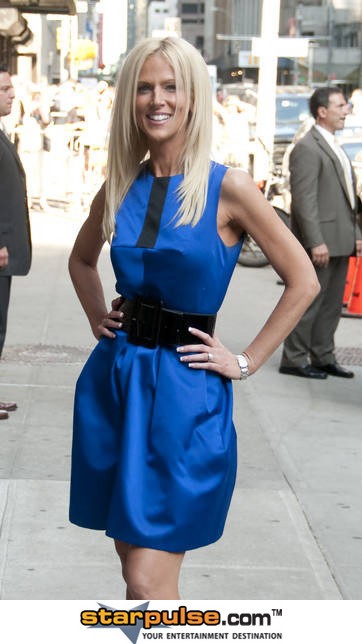 Michaele: And for girls, I think DC has really embraced fashion recently and if I had to pick one accessory, it is definitely a great pair of shoes.

3. You are known for your signature blonde tresses. If you could have any cut, color, or style for just one day, what would you change it to?

Tareq: I've seen Michaele and some of her modeling photos and I love her amber, red look.

Michaele: You know what, I think I would go back to the red too! Maybe for the next reunion I'll try that out. Redheads just have this fire inside of them!

4. Finally and most important, you are in Chicago for a cause close to your hearts. What is the one message or goal you would like to achieve in the fight against MS?

Michaele: There is hope for a cure, that's the end goal and no matter how hard it is or how the day goes, to never give up. Everyone deals with it differently, so I would say the message would be: Let's go for it. Let's get the cure! In my lifetime, I would love to see this happen. That would be my end goal and also to keep building awareness. That is exactly why I am here in Chicago. I really never thought I would share having MS. In life, people judge you and I remember seeing people lose their job just because of how they looked. I would sit in the backroom at work and think how I could never let anyone know about my condition. Then, 17 years go by and I become a part of a reality TV show. All of a sudden, my whole life is being dug and spun. It was just crazy and then the other housewives on top of it, spinning hate. So, I'm like you know what, I'm just going to put this out there. I'm not perfect, I have a health condition, just leave me alone. I'm not anorexic. But, like any human being, I have something wrong.

Tareq: It has raised a lot of awareness with Michaele talking about it on the TV show. It went global very quickly. She has inspired others who were hiding their MS or even people who don't even know they have it yet. It does get better.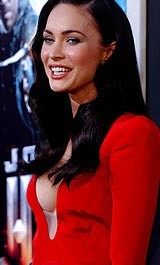 CHECK THESE OUT!
Ke$ha's 9th grade yearbook picture is nauseating. (Buzzfeed)
Taylor Momsen was cuter when she was three. (PopEater)
Looking to get that hot guy's attention? Wear red. (Lemondrop)
21 Awesome Tattoos of 80s TV Stars (Maxim)
Celebrity holiday recipes. Including one from Bill Maher, who doesn't celebrate holidays because he's an atheist. (Lemondrop)
And we thought looking at Snooki was a valid form of birth control... (PopEater)


Links from all over the web, right here on Starpulse!