Q&A With Authentic Person & Musician Tyler Hilton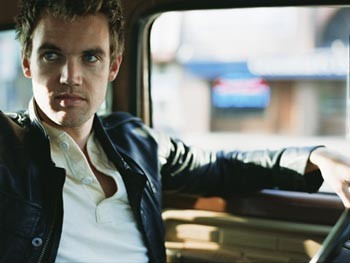 Full disclosure: when I agreed to cover Tyler Hilton's show with The Spill Canvas, AM Taxi, and New Politics at Metro in Chicago, I admittedly had low expectations.  I expected the perfect stereotype of a pop artist/CW star (you know what I am talking about).  I could not have been more wrong.  Talking with Hilton, and listening to him perform, had a significantly positive effect on my outlook.  I, like most people, have become completely desensitized to what music is supposed to be.  The advent of auto tuning has created a generation of tone deaf, wanna-be singers and actors who believe they are the next Madonna in the making (yes you, Lindsay Lohan).  I expected Hilton to be just another 5-second pop star.  I never expected an authentic person- never mind an authentic musician.  After reading the Q&A below, I highly suggest downloading his music-I know my iPod is better for it.

On creating his You Tube presence:

I was taking a lot of videos on the road and we just put them on my website and had a lot of fun making those videos.  YouTube was a great way to continue with it.  The new media department at my record company worked hard to facilitate them so I could just think about different ideas like 'Cooking with Tyler.'

Do the videos help you establish a stronger connection to your fans?

I think so, I think they feel more connected to me.  It is a different side of myself than when I am singing and on stage, I get to be goofy and be myself.  The fans get to see 2 parts of me.  It also makes me feel that fans that are there really know me and like me, which is cool.  
On social media:

It definitely affects what music is popular.  It is nice for me because I like the interaction and I am not a super introverted musician all the time.  Knowing that fans are watching it just eggs me on and gives me more ideas.

On his charity, TH Books for Kids:

It started with an English teacher in high school who was really supportive of my music and I was doing a lot of blues music around town in high school.  When I got signed, I wanted to be involved in a charity, but it was hard because I didn't know which problems to start with.  I started thinking about the fact that literature and education is such a big part of my life, all of my family are pretty much teachers.  I thought that if I could give the fishermen that proverbial fishing pole instead of giving them the fish, then maybe it could help people improve their education and solve problems in the long run.  I started this children's book charity so we could get books in the hands of kids who couldn't get them.  It has been 4 or 5 years, and it is working and it is helping people.  There are so many fans and people involved [with the charity] that it just keeps inspiring me to continue.  It really is important to me.  Kids think books are cool, especially when they see that people they think books are cool are reading.  

Acting v. Music:

It is interesting because I don't have a choice with acting.  I'm involved with that industry in a whole different way.  It isn't up to me with what projects are being written or what I am being considered for.  My only choice is when something comes along that I like.  It isn't up to me, so I never really think about that side of things.  I really enjoy it, but I don't have control over when projects come up.  A show [like 'One Tree Hill'] is easier because it fit into touring schedules.  I have been doing music longer and it's more up to me, I write the songs, tour, it is all on my timetable, so it is up to me when it happens.  It would be really hard for me to be an actor full-time and not a musician.  With music, I can write it and go to open mikes and perform it.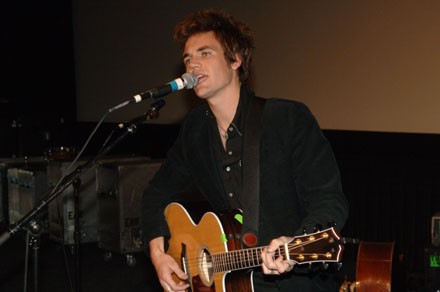 Will you be coming back to One Tree Hill?

I think it would be really fun to come back for one more episode.  I had so much fun doing the show, so it would be great to come back.  I would love to do it, I just have to find the time.  It would feel like going back to my alma mater, it would be so fun just to go back to that town and [finish one more episode].

How do you feel about being pigeonholed into a specific genre of music?  

It used to bother me a lot, but it doesn't anymore because genres keep changing.  The genre I think it cool, the genre I secretly want to be in, they all keep changing.  When I first started everyone thought I was a country/blues artist, and I got signed to Maverick and everyone thought I was a pop kid.  With my new record, people think it sounds country, and some think it is rock and roll.  This record became easier to make once I stopped thinking about what genre it was, or what people thought of me as, or what [genre] I thought of myself as.  It was easier for me to write better once I had no ego about it, or critiquing it.  It is what it is.  Overall, it is a version, my version of pop music.

What is currently on your iPod?

I've been listening to AM Taxi, the Clash, Bon Iver, and Kathleen Edward- an Americana artist from Canada.  I don't listen to a lot of mainstream stuff.  Just about anything could show up on shuffle.

What is it like to tour with other bands?  How does it feel to be onstage and know that the crowd isn't just a group of your fans?

I like it.  I like the underdog thing. I really like going on stage for people who don't know who I am.  I like being able to win someone over with it.   It is cooler when people don't know my music, or come in thinking badly of me because I was on TV or whatever, it just makes me play better.

Follow Tyler Hilton:

Twitter.com/tylerhilton
Myspace.com/tylerhilton
Facebook.com/tylerhilton
www.tylerhilton.com
Story by Sarah Lafferty
Starpulse contributing writer
Follow Sarah on twitter at starbuckscout