Q&A: 'Suits' Star Patrick J. Adams Returns To The Stage In '9 Circles'
You know him as Mike Ross on USA's new hit original series Suits. As fantastic as he is on that show, that's just one part of what the multitalented Patrick J. Adams is up to. He's currently on stage starring in the Bootleg Theater production of Bill Cain's 9 Circles, extended through November 19.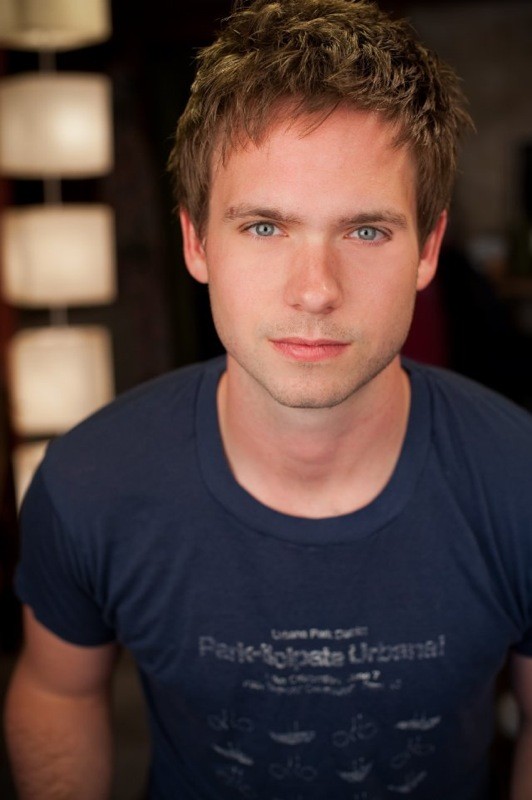 And in January, you'll see him in an ensemble cast including Dustin Hoffman in the HBO horse-racing drama Luck, written by David Milch (Deadwood) and directed by Michael Mann (Heat).
Whether it's breaking new ground as the star of a TV series, starring and producing in a play, or fitting into a star-studded roster, Patrick has proven that he is an incredibly versatile actor whose creativity and enthusiasm doesn't confine itself to one medium.
He's a team player who can hold his own with very smart people (it's not easy to match brains with Gabriel Macht, but he does) and is also willing to learn from those people at the same time. And it's we, the audience, who get to enjoy the benefits of Patrick's thoughtfulness and dedication to his craft.
Here, I talk with Patrick about what Suits has done for his career, as well as his experiences on the stage and shifting to a premium-cable series.
Suits definitely raised your profile. It was so good I threatened to write an academic thesis on it. How much has the success of the show done for you personally?

Surprisingly little has changed. It's done a lot for my confidence level. I went from being an actor who worked enough and was very grateful for it, but was always wondering where the next paycheck was going to come from. It's given me a really comfortable safety blanket.
And I learned so much. The vibe on the show is very much a collaborative one. As you can tell, there's quite a bit of back and forth between Gabriel [Macht] and I, and we were really pushed to play with each other. So I stood there and just learned for about four months and I think it's made me better about what I do.
You're currently starring in 9 Circles, in which you play Daniel Reeves, an American soldier on trial for his actions in Iraq. How different is going from the lead of a TV series to the lead of a play?
It's surprisingly easy. I came up in the theater. I love the theater. I was busy organizing and producing this play from the confines of my trailer in Toronto for months before it actually happened. Coming out of that process, I was really eager to go back to this process. It's kind of like a workout. I felt like I needed to get that out before I went back to a second season of the show.
A lot of people were a little shocked that I would take a successful job and translate that into a play in a small theater in a strange part of Los Angeles, but this play has meant a lot to me personally so it was important to me to get it up.
So why does it mean so much to you?

There's a playwrighting conference up in Ojai every year, the Ojai Playwrights Conference, and I have been involved with that since I got out of school, for the last five or six years. That place has a lot to do with my development as an actor. I've worked with [playwright] Bill [Cain] consistently up there. We just began a really fruitful working relationship.
After doing a couple of plays together, he came back one summer with this play. He sent me three of the circles a couple of months before the conference and I read them and devoured them. We kind of sent it back and forth. We finally worked on it out there in 2008, and it was really a transcendent experience. We always held onto it in the back of our minds. It was a matter of getting together the right team of people who would be available at the right time.
Is there a moment or scene in the play that you're particularly proud of?
There's lots of moments that I'm proud of. The opening and the closing of the play, I'm proud of. When people walk into the theater, we decided to have me there, dressed head to toe in military getup. I'm proud of that moment because it really sets the tone of the entire piece. When people show up, they have to get in the right mindspace.
I'm very proud of what is the ninth circle, which is me, on the stage alone, giving a very strange sort of monologue. The piece itself is a very different sort of piece for an actor to do.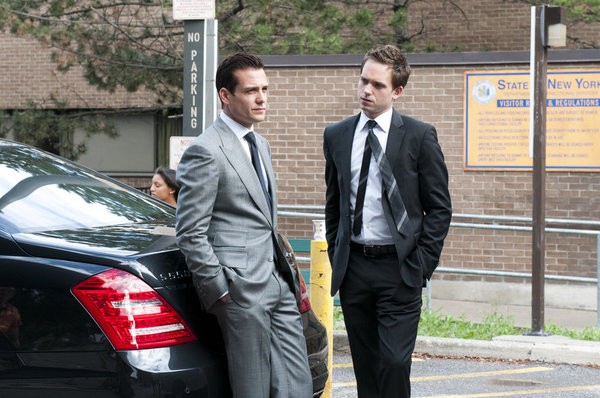 You have a strong background in theater, including a degree in the subject from USC. What attracts you to the medium?
People say that television, to some degree, is a writer's medium and that film, to a certain degree, is a director's medium. Theater, to a certain degree, is an actor's medium. Writers, when they're writing television, they get to write. They are churning out scripts over and over again.
For me as an actor, theater is that space. Theater is that space where you can't get away with lying. It's the biggest challenge of what we do. That's not to say that television and film do not present challenges that are specific to them, but for the basic craft of acting, to get up on stage for an hour and forty minutes, and stay true to the story, and not lose your audience, that's tough. You can't fake that. You have to do the work. You have to show up every day. It's important to me that, as my career's getting more and more exciting, that I not lose a connection to what it is to get up on stage.

You also have a role in HBO's new original series Luck, which starts airing in January. What can you tell us about that part?
It was an amazing experience. I got to shoot that between the pilot and going to series for Suits. That kept me very busy. I can say very little about the part, but what I can say is that I got to work with Dustin [Hoffman]'s character and I get to be something of a right-hand man to him.
[Hoffman]'s amazing with people, and I think he's amazing with young people. He saw a lot of the same drive and curiosity that I think he remembers when he was my age, and he respected that. He didn't let me get away with anything.
We hear a lot about how cable shows can get away with so much more than other networks. Having done a basic-cable show and now a premium-cable show, do you really see that much difference?
There are the basic things that you get away with that you can't get away with elsewhere like swearing. Obviously USA's a bit different than HBO. Beyond the obvious, there seems to be a completely different attitude about the creative process [on cable] that's exciting to me.
I've never been on a series in network television, but the general feeling on sets like that is fear. The people in charge of making money and the bottom line of it all end up running the show and it creates an environment where creativity is scary. You're encouraged to do whatever is necessary for them to make enough money.
In my experience in cable television, they've done so much lead-up work that by the time you get there, they trust you. They trust that they've hired people to do good work.
You've garnered quite a few new fans over the past TV season. If you had to recommend a past project for those fans to check out, which one would it be?
That's a good question. A lot of the stuff, they're finding and checking out. I did a small film called Weather Girl; that was a real sort of passion project and now with the success of Suits, the fans are really finding that too and we're really appreciating that.
I think it's always funny when people find my first job. I did an episode of Jack & Bobby. I think it's funny when people sort of connect with those old shows. Other than a bunch of guest spots, I haven't done enough yet.
I'm excited for people to check out Luck. I hope that some people follow me over there.
Give a recommendation to our readers. What's the last interesting thing you read, watched, or listened to?

I'm going to tell people to check out Downton Abbey. My lady and I have been watching and we can't get enough of it. Anything like The Wire or Friday Night Lights, these shows that kind of immerse you in that world.
My thanks to Patrick J. Adams for this interview! Stay tuned for a review of 9 Circles tomorrow. Luck arrives on HBO in January and Suits returns in June. Until then, you can see him live in 9 Circles in Los Angeles.
(c)2011 Brittany Frederick/Digital Airwaves. All rights reserved. No reproduction permitted.