Q&A: Stepfanie Kramer Enters 'The Secret Circle'
Twenty-plus years ago Stepfanie Kramer was kicking behind and taking names - and she's still doing so when she joins the cast of The CW's The Secret Circle next week.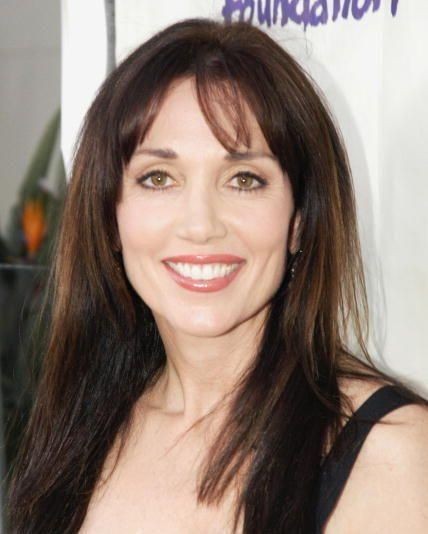 Kramer made a lasting impression on audiences when she co-starred in the popular 80's crime drama Hunter as brassy LAPD sergeant Dee Dee McCall, a strong female character who more than held her own with the series' titular lead Rick Hunter (played by Fred Dryer). As a young woman, the smart and dedicated McCall was the first female character that truly held my attention.
Since leaving Hunter in 1990 (and returning to the role of McCall for a short-lived revival in 2002-2003), Kramer turned down numerous opportunities in television - until The Secret Circle and the character of Kate Meade.
Kate is the mother of Charles (Gale Harold) and the grandmother to Diana (Shelley Hennig), a "complicated and strong" arrival to Chance Harbor.
"She's a really interesting character to portray," says Kramer when asked what made this role different from all the others she'd passed on. "To play this type of woman is really fun as an actress. I really do enjoy the process and there's something about getting down into the skin of somebody who operates the way she operates that's enjoyable."
Describing Kate as "very calculating," she explains that her character is more than a little devious.
"She's a very competent lady. There's a lot of internal machinations that are happening. She doesn't tip her hand as to why she does what she does. She comes into the picture with a lot of information that others are not aware of. That is part and parcel of what compels her to do what she does."
What can Secret Circle fans expect Kate to do in next week's winter premiere?
"She makes some choices that are going to be surprising to some people, but as the situation reveals itself, you start to understand why. She walks the line between warm and open and kinda creepy in a very subtle way. She does [things] truly from a place of love for her family, although that may not be obvious to others."