Q&A: 'Soul Surfer's' Ross Thomas Talks Great Cast & Bethany Hamilton's Enthusiastic Passion For Life
With a real life passion for waves and a prior role on The-N's popular TV series "Beyond the Break", actor Ross Thomas returns, once again, to his love of surfing for the movie "Soul Surfer" which hits the silver screen nationwide today. Based on the incredible true story of Bethany Hamilton, "Soul Surfer" chronicles Bethany's inspiring path after the loss of her arm in an unexpected shark attack.
Staring alongside Helen Hunt, Dennis Quaid, and Carrie Underwood, Starpulse caught up with Thomas to see what it was really like to play Bethany's older brother "Noah" in the film.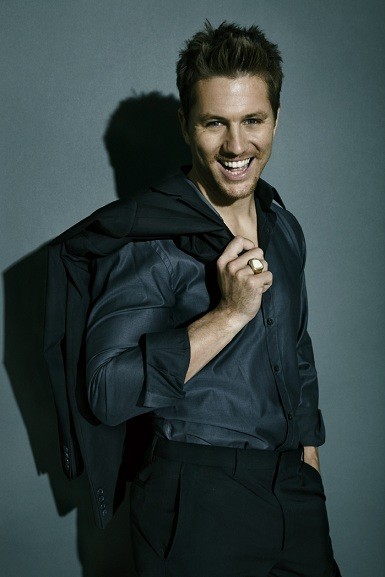 Can you tell Starpulse more about your role in "Soul Surfer"?
I play "Noah Hamilton", Bethany's oldest brother. Noah is your archetypal big brother figure. Being the oldest of the three siblings, Noah has always tried to set a positive example for his brother Timmy and sister Bethany. Noah has always been protective over his sister Bethany, especially in the wake of losing her arm to the shark attack. With everything that Bethany went through, Noah's main concern was always her safety and well-being. He is deeply invested in his faith and his family and has always put them first, which is honorable for a young person growing up in Hawaii. He never exudes jealousy with Bethany's success, nor does he view her as competition, rather he stands by her side and is one of her biggest supporters. Noah is Bethany's exclusive photographer and also helps to manage and promote her career. In the film, we see Noah as he, alongside his family, deals with the anguish and then ultimately the positive outcome, resulting from Bethany losing her arm.
With your surfing background, did you help any members of the cast learn to surf?
Most of the cast who did not know how to surf prior to the film were given lessons by a surf pro on the island. Chris Brochu and I were both surfers already, so we took every opportunity we had to go surf. I never saw Dennis Quaid in the water until about half way through the production. On our days off, rather than surf, Quaid would be on the golf course (he's a scratch golfer). Then on one of our days off, he asked me if I'd go surf the Westside (Makaha) with him. I didn't know what level surfer he was, but I knew Makaha well and those are not beginner waves. Needless to say, the two of us drove to the Westside and the waves were firing. I had a short board and Dennis has a big long board. We paddled out the channel and these massive sets were rolling through. I kept thinking, "Man I hope I'm not responsible for getting Quaid drowned in Makaha". I caught a couple good rights and when I looked back, I saw Dennis getting pummeled by the whitewash as he was trying to paddle out to the line-up. I caught up to him and taught him to "turtle" instead of "duckdive" because his board was so big. Once he got that down, he actually started catching some waves. I was very impressed, but not surprised…the guy is a natural athlete.
How is Carrie Underwood as an actress? Do you have any scenes with her?
I didn't have any scenes with Carrie, but I've heard she did a great job. I had a chance to meet her at a cast party and she couldn't have been any nicer. She is a gifted and dedicated performer, so I am sure she put her heart into the project.
What was it like to meet the real Bethany Hamilton in person?
Bethany is about as humble and down to earth as they get. She is a jovial ball of positivity and her bright spirit rubs off on everyone she comes into contact with. When I first met her, she gave me a warm "aloha" welcoming and really went out of her way to make me feel comfortable being a part of her story. Off-set, we surfed, played tennis and got to know each other quite well. She would have the cast over to the house they were renting and we'd eat good food and all go surf. Being around Bethany and witnessing her passion for life and for the things she loves to do, always left me with a sense of admiration and inspiration. Her enthusiasm is highly infectious.
What is one message you hope audiences can take away from this film? 
If you truly believe in yourself and have faith and hope, you can rise above even the most severe obstacles life throws you, and come out the other side a better person.
Bethany Hamilton & AnnaSophia Robb in 'Soul Surfer'
Also check out 'Soul Surfer' Los Angeles Premiere Photos