Q&A: Rose McGowan Talks Bombshell Role in 'Law & Order: SVU'
There's nothing innocent about brunette beauty Rose McGowan. From a cold blooded teenage killer (Devil in the Flesh) to a go-go dancer with a machine gun-leg (Planet Terror), the 37-year-old actress and former fiancé of 42-year-old shock rocker Marilyn Manson isn't afraid to channel her dark side. Since her days playing an enchanting witch on the television series "Charmed," McGowan continues to be hailed by fans as one of Hollywood's most tantalizing femme fatales. It's no wonder she was chosen for a role that's seemingly perfect. In NBC's "Law & Order: Special Victims Unit," McGowan will make a special appearance as "bombshell" Cassandra Davina, a mysterious minx who encounters detectives Benson (Mariska Hargitay) and Stabler (Christopher Meloni) at a seedy swingers club during a stabbing investigation. In time for the premiere of "Bombshell" on March 23rd at 10PM EST, Starpulse participated in a conference with McGowan and co-executive producer Dan Truly about being a vixen, the recent tragedy in Japan, and what the cast really thinks of the dangerously gorgeous guest star.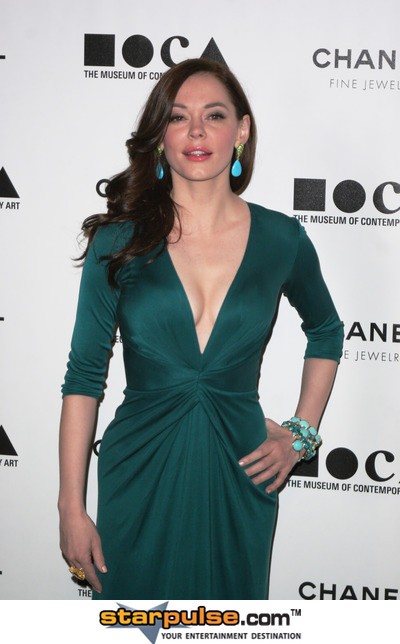 What was the most challenging aspect about playing someone within a sexual world that had network limitations? 
Rose McGowan: I don't think the network limitations were challenging. I was grateful for them. Sometimes they can actually benefit you. Dan Truly is a genius in the way he couched it. Once you see the episode you'll know that 'bombshell' has a double meaning.  

Dan Truly: The network limitations in this episode actually worked in our favor. This character needed to be a bombshell, which Rose obviously delivers in spades. But, she also needed to be smart and clever. That's why we thought she was perfect for the part, because there's a cerebral level to it that delivers in addition to the sexuality.  

Rose McGowan: I'm not bad, I'm just drawn this way.  

Where there any similarities between you and your character?

Rose McGowan: There are no similarities in my personality or attitude with Cassandra, and that was delightful. I get to be me 24 hours a day, so I obviously jumped at the chance to play someone who is very different.

Are you a bombshell in any way?  

Rose McGowan: When I'm at home in sweatpants I don't feel like it. Sometimes I'm dressed up, but I don't put the name tag on myself. That's something for somebody else to do.  

Dan Truly: The producers and writers of this show were excited to get Rose because we already have a bombshell on the show named Mariska Hargitay. It's difficult for us to find actors that can hold their own against Mariska because your eyes go to her. Rose effortlessly presented herself on-screen and, from the production side of it, she is 100% bombshell.  

What was the inspiration for this particular character?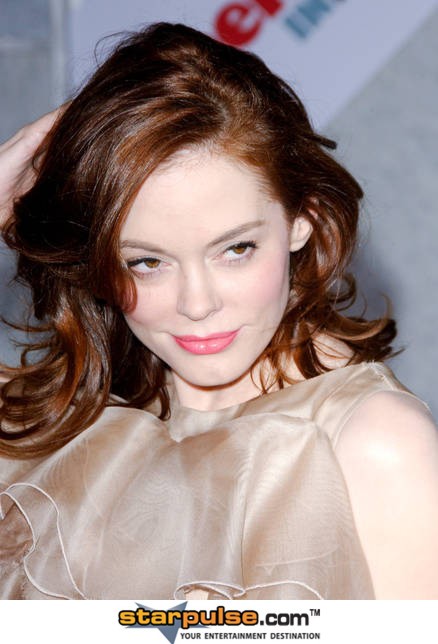 Dan Truly: Since 'SVU' deals with specific sexual crimes, we knew we wanted to do something that was less gruesome. There's a lot of dark material on 'SVU' and we wanted to do an episode that was slightly different than that. We always joke that on 'SVU' you get three choices. You can be the perp, victim, or a dead body. We knew that the bombshell character would be the perp. Our normal perps are usually sexual deviants who are aggressive and violent. That's not who the character of Cassandra was.  

Rose, what made you want this part?  

Rose McGowan: Well, I actually watch 'SVU.' My sister and I once got sucked into a 10-hour marathon and watched it on an entire Saturday. I was like, 'Dear God. Wow, what an amazing show!' They've had powerful actors, such as Maria Bello, Jeremy Irons, and Marcia Gay Harden. If that hadn't been the case, I don't know that I would have been as attracted to it. Mariska Hargitay and Chris Meloni are so good. To be in that world where I've lost many hours of my life watching it was definitely a treat.  

Has this inspired you to do more guest appearances on shows or do you have more films coming up?

Rose McGowan: I'm shooting a film right now and I'll probably continue to do movies mostly.

What film are you working on now?  

Rose McGowan: I'm doing a film called Rosewood Lane. I was on 'Charmed' for five years and it's a grind. I haven't been quite ready to go back to the television world yet. But, that's what makes this episode brilliant. I get to go in, work with some knockout actors, and leave.  

There are rumors that a 'Charmed' reunion show is off. Is it not true?

Rose McGowan: That is not true.  
What was your reaction like to being on set that first day?   
Rose McGowan: It's so odd because I went into the interrogation room and was like, 'Oh, it's a lot bigger than it looks on television.' My sister, who's actually brilliant, but doesn't really know anything about the business, asked who made the da-da sound on the set. I was like, 'No they don't.' That would be pretty great if they did. Maybe that should be a requirement for next guest star.  

This is a little off topic, but can you comment on the situation going on in Japan? Is anyone from the show raising money?

Rose McGowan: I don't really know what NBC is doing, but personally, just watching the news is beyond devastating. It's surreal. I can't even imagine how awful it would be to live there. I'm doing a movie right now and the girl who's my stand-in has family from Sendai. Her mom can't get in touch with her three sisters or cousins. It's really heart wrenching to watch somebody going through that. She can't even put her contacts on because she's been crying so much. It makes you feel so helpless.

How would you compare your time spent on the 'Law & Order' set to your other projects?  

Rose McGowan: It's always interesting going into another world that's been set up. Obviously they've been doing this for a long time, so they're a pretty well oiled machine. And feeling like you're a guest in somebody else's house is both awkward and fun. Everybody was so warm and amazing. It could have certainly been a lot more intimidating than it turned out to be.  

Dan, is there ever a challenge to keep the writing fresh for the show?

Dan Truly: We're always trying to figure out a way to do what is essentially the same thing better and fresher every time. We don't really carry serialized stories forward. It just puts some added pressure on making interesting twists. We try to build a story that touches on technology, social issues, and legal questions. I was talking to Dick Wolf last week and he thought this new season of 'SVU' was one of the best we've ever had. Fun is a weird concept to use with a lot of the dark material, but we hope that the audience senses what we mean by fun in that it's dramatically interesting and sort of pushes your emotional buttons. Like Rose was saying, when they run the series for an 'SVU' weekend on USA Network, you can sit there for ten hours and go, 'Wow, they just keep topping themselves,' hopefully.  

Rose McGowan: I figured out the trick though. There's no commercial in between episodes. They roll into the next one. That's how they suck you in!

What else can you tell us about Cassandra? What it was like working with actor Ryan Hurst?  

Rose McGowan: Cassandra is a complex character and that's what I liked about her. She had a lot of different layers. She's got her own plots going no matter what. I think she's always thinking of a different angle. And Ryan was a doll. I really could not have liked him more. He's just a gentle giant and was great fun to act with. That was a good stroke of luck for me.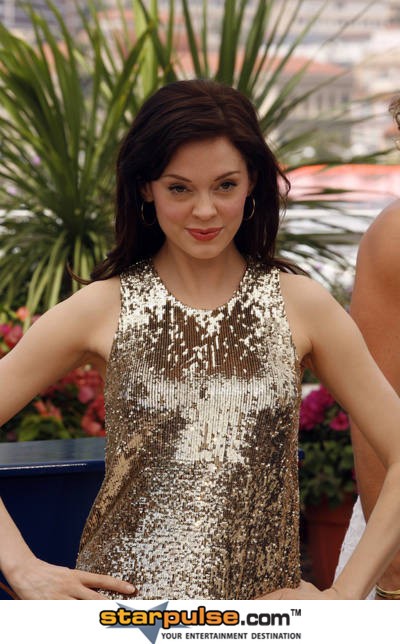 As a fan of the show, did you feel intimidated in being part of the set?  

Rose McGowan: It's like going to a family dinner and only some of the people know you're invited. I'm not going to lie, I don't know if I was intimidated as much as scared. I was like, 'Oh, I hope everybody's nice,' because you don't always luck out. Sometimes people aren't nice. But everyone was really kind and generous.  

Dan Truly: 'SVU' was really lucky because we get great guest stars and there's always this excitement about who's coming next. When I revealed that Rose McGowan was in my next episode the crew broke out into a wave, if I remember correctly. It was almost a riot of excitement. People were ready to welcome Rose. We were all very happy that she agreed to do the show. Rose brings something special and movie-starish to the series. It was terrific.  

Rose McGowan: Oh, thank you Dan Truly!

Dan Truly: You're welcome. That'll be $5.