Q&A: 'Psych' Creator Steve Franks On That Musical Episode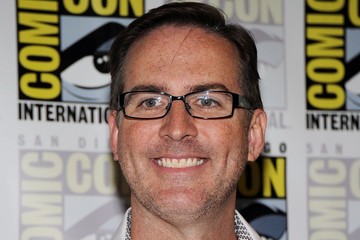 Steve Franks is awesome. The man who brought us Psych has something to say about everything, and it's always great.
He's the equivalent of one of those kitchen gadgets you see on TV: not only did he create what is now USA network's longest-running original series, but he and his band The Friendly Indians also perform the catchy theme song, and he's given me not one but two can't-miss food recommendations over the years. I wouldn't be surprised if he makes Julienne fries, too.
My colleague Lisa Siegfried talked to Steve recently, and he shared with us his philosophy for Psych's great attitude toward its dedicated "Psych-O" fan base, as well as what didn't make it into season six - and yes, that includes the musical episode.
"I shot my mouth off last year about how the musical episode was imminent and coming along," he says in the interview. "I was going to come back from Canada [after shooting the premiere], close the door and work on nothing but the musical. And then in August, we were going to shoot the musical.
"Well, I came back from Canada, closed my door, and immediately people started opening it, asking me questions about all the other 15 episodes for the season. So I said, you know what, I'm very brazenly overconfident about a Season 7. I'm going to push it into Season 7.
So it was probably a little bit frustrating for people waiting for the musical. But now I'm giving it the proper amount of time and attention. It's going to be twice as good as first imagined."
Plus, does he see an end in sight for Psych?
To read the full text of Lisa's interview with Steve, click over to Digital Airwaves. And don't miss an all-new Psych tonight at 10 ET/PT on USA!