Q&A: 'Person of Interest' Star Kevin Chapman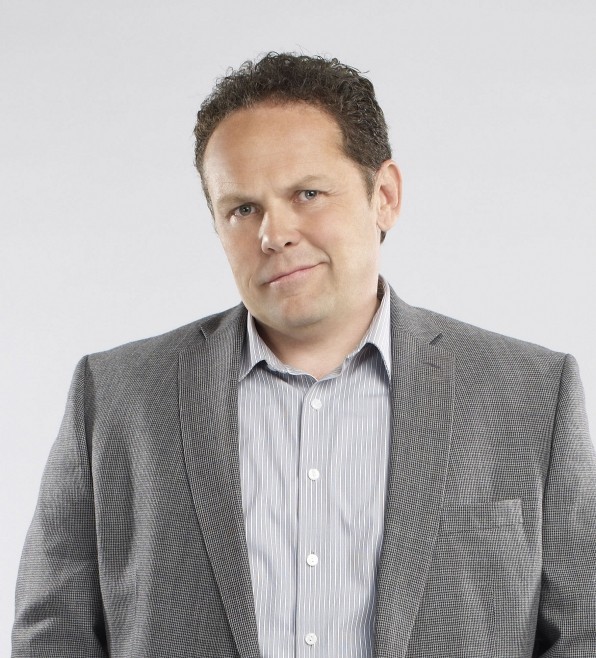 Veteran actor Kevin Chapman is one of the stars of CBS' new hit Person of Interest, but that's just scratching the surface of his lengthy resume.
Chapman plays Detective Lionel Fusco, a corrupt cop who functions as an NYPD source for John Reese (Jim Caviezel). It's a role that has brought Chapman some much-deserved attention. But die-hard TV fans will have seen his face a dozen times before.
It was Chapman who brought real menace (and yet, surprising humanity on at least one occasion) to the role of an Irish mob boss on Showtime's underrated drama series Brotherhood. He's also appeared on other great TV series including Cold Case and Rescue Me.
In film, he's appeared in the likes of Mystic River and produced a gem of a little comedy called Lonely Street, which sees a bumbling PI (Jay Mohr) encounter a very much alive Elvis Presley (an unrecognizable Robert Patrick) in a truly unique story.
I recently had the chance to sit down with Chapman and discuss his new starring role, as well as the highlights from his career to date, and how he crafts such interesting characters.
Person of Interest has really been a surprise this TV season. What do you love about the show?
Its originality. I think when I first got the script, I found out who was involved in it, I just felt like it had the right pedigree to find an audience. It's a futuristic story that really isn't that futuristic. Look at the stuff that's going on in the UK with the alleged phone hacking.
Give me your favorite moment or episode from the season so far.
 The pilot, actually. One of my favorite scenes is where Lionel's staking out Reese and Reese turns the tables. That's probably my favorite scene of the entire series. There's so much tension heading out to Oyster Bay. He gives him an opportunity to redeem himself and everyone loves a good redemption story.
Is there anything with Fusco that didn't make it into this season, or anything you'd like to see for him if the show goes to a second season?
I'm not an actor who makes suggestions to writers. I don't like to get too comfortable into the character. I like to go on the journey with the character. I get my script every tenth day [and] it's like Christmas. That's my process.