Q&A: Paulina Rubio And Tom Drummond Are Excited For The 2012 New Orleans JazzFest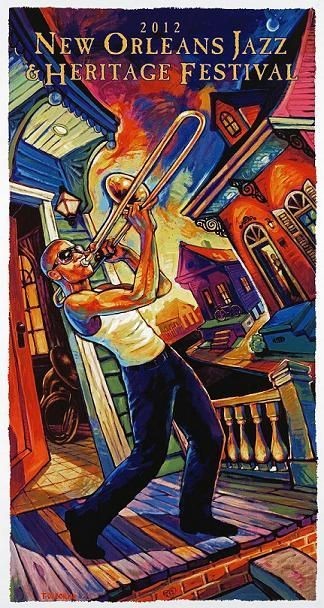 A few things come to mind when we think about New Orleans- food, booze, Mardi Gras and great music. When we think of great music, we think of the seven day festival that we are so excited to be covering this year- the New Orleans Jazz and Heritage Festival. As with every year of the celebrity packed event, this year's lineup is epic. Bruce Springsteen and the E Street Band, The Eagles, Tom Petty and the Heartbreakers, Foo Fighters, Zac Brown Band, My Morning Jacket, Ne-Yo, Al Green, Paulina Rubio, Bonnie Raitt, The Beach Boys, Florence + The Machine, Better than Ezra, Cee Lo Green, The Neville Brothers, Grace Potter and Mystikal are a few of the headliners that will be performing.
Not only will the two weekend festival be packed with amazing music from R&B, Zydeco, Jazz, Gospel and Rock & Roll but we will have a chance to take in the historical city of New Orleans. The JazzFest will also feature some of the city's best painters, photographers, sculptors, jewelry designers and other craftspeople who will have their work on display to purchase.
And who can forget about the food? The JazzFest will feature the city's famous Creole and Cajun cuisine like jambalaya, po' boys, crawfish and beignets to name a few. We are ecstatic and honored to be covering JazzFest this year and even had a chance to talk with two of the headliners at the festival, Paulina Rubio and Tom Drummond from Better Than Ezra.
Starpulse:  Have you attended the festival?
Tom Drummond: We live in New Orleans so not only do we play the festival every year but it just attracts more people, it keeps getting bigger and bigger- there's always something new to see.
Paulina Rubio: I have never been, but I have always heard of it and wanted to go. Now I get the chance to not just go, but perform!
Starpulse:  Who are you looking forward to see perform this year?
Tom Drummond: Well, it's not very Jazz-like but I've never seen the Foo Fighters live so I'm excited to see them. I'm a big Tom Petty fan also. The thing about Jazz Fest is you can just go out there, not really knowing who is on the schedule and you are going to hear something great. You can walk around, the food is amazing. If it's not raining, then it's an amazing place to be.
Paulina Rubio: There are so many artists I want to see! The lineup is amazing; I would love to see Bruce Springsteen and the E Street Band, Tom Petty, Florence + The Machine, Cee Lo, Esperanza Spaulding and Feist.
Starpulse:  How were you approached about performing at Jazz Fest?
Paulina Rubio: My manager called me and told me I was invited to perform. I couldn't believe it! The New Orleans Jazz Festival is legendary and I can't wait to be there and take it all in.

Starpulse:  Is this your first time performing at the festival?

Paulina Rubio: This will be my first time and I'm so excited to not only perform but to be able to see other artists on the different stages.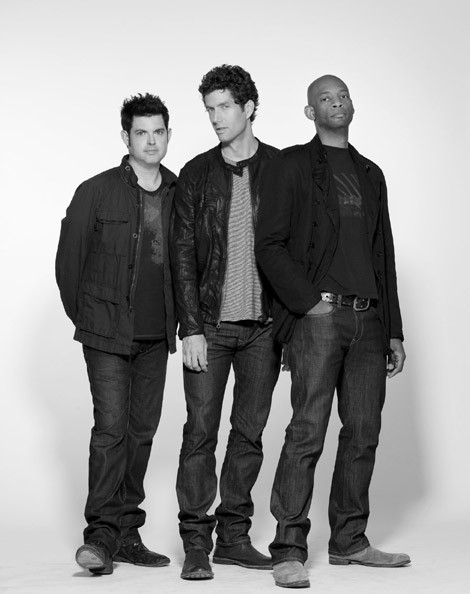 Starpulse: What are a few of your favorite things to do in New Orleans?
Tom Drummond: Eat. I live here so that's what we do all the time. Certainly there are a lot of places but up town- a lot of people don't think of that when they think of New Orleans and Bourbon Street but there are a lot of things to see outside the French Quarter.
Starpulse: What makes it such an amazing city?
Tom Drummond: It has a lot of history, good and bad, a lot of mixing of culture. All sorts of different lifestyles and people who came from all different parts of the world-it's a really nice eclectic mix.
Paulina Rubio: I have never been in New Orleans, but from what I have read and heard over the years, what makes the city so special is the peoples' spirit, the food and, of course the music! I'm really looking forward to visiting the city and explore all the wonderful things I know New Orleans and its people have to offer.
Starpulse: We heard that some of the bands perform at bars and clubs around the city as well as the stages at the festival. Is Better Than Ezra going to be performing at an underground location at all?
Tom Drummond: We talked about it but I don't think we are going to. It is a really cool time to be in the city, particularly since it hasn't gotten too hot yet. The festival shuts down around 7:00 pm so that leaves a lot of opportunity for bands to perform at different places around the city. Some people come around just for that.
Starpulse: Tom, Tell us about your album, Death Valley.
Tom Drummond: Well we have been LSU Tigers fans for a while and for a long time we have been tossing around the idea of playing some of the songs that the Tiger band plays. The songs that they use are songs that were pop songs from back in the day. A couple of the songs are from the fifties and we just decided to give them more of a rock style, then we called LSU to tell them that we wanted to do this and it worked.
Starpulse: What do you want your fans to take away from your music?
Tom Drummond: We're not a gimmicky band we focus on strong songwriting. We've been around 22 years so certainly it's not a fad. Anyone who does anything for more than twenty years is legit. You can't do something for that long and not be. A lot of people view us as a pop band but we have made some artsy underground type records in our career. We are currently working on an album to be released later, maybe this year. We try to be innovative and I think that in our live performance we try to give 100%, it's a high energy show. We are entertainers and try to have fun; I think that's a big reason why we are still around. It's great to see our fans bringing their kids to the shows, which just shows how long we've been around.
Paulina Rubio: Mainly to have fun, enjoy the moment, feel our energy and let go. If you listen to my music you will always find a message about being powerful, courageous and able to confront all of the problems that may come your way with strength and passion, I would love to inspire people with my songs and bring joy.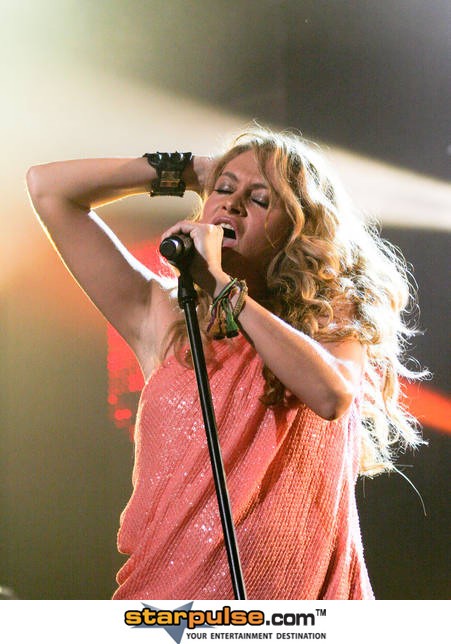 Starpulse: What else is the band working on?
Tom Drummond: We just started sifting through songs for the new album; we are getting that together now. We are still not ready to record but we do have shows here and there, no official tour planned as of yet but as soon as we get in the studio, hopefully this fall we will have an album out.


Starpulse: Who haven't you collaborated with that you would like to?

Paulina Rubio: I have been lucky to have collaborated with great producers and artists such as Red One on my last album, Taboo from the Black Eyed Peas, Wyclef, Cobra Starship and many more. As my music evolves I'm always changing my mind about who I would love to collaborate so I'm going to leave it open for now.


Starpulse: What does it mean to you to be performing at JazzFest?

Paulina Rubio: It means so much to me. An opportunity to perform in front of a new audience and share with colleagues that I have admired for many years.

Starpulse: I know I'm excited to see the audience sort of absorb all the different types of music and cultures that are involved with the JazzFest- what are you most looking forward to?

Paulina Rubio: To represent our culture in such an important event and meet people from all over the world to come to see the festival.

Starpulse: Paulina, tell me about your album, Brava!

Paulina Rubio: I'm very proud of this record. I wanted to make a tribute to the courage of women who work and are the mainstay of the family, a celebration of life with a lot of energy, though also with its sensitive moment. I produced it with Red One and Andres Recio and we collaborated with amazing songwriters that helped me bring my experiences and new cycle in my life into the songs. We combined different genres without compromising my trademarked sound. I had a great time recording it and now promoting it.

Starpulse: How is your son doing?

Paulina Rubio: He is precious and healthy, thank you for asking. He is the best thing that has happened in my life, I have never felt such love for someone, sounds cliché but it is true.

Starpulse: How is the tour going right now in Mexico?

Paulina Rubio: The tour is going amazing! We are so happy with the production and the audience is really enjoying it. We have sold out shows so far and I can't wait to bring it to the US.

Starpulse: What's up next for you?

Paulina Rubio: I was just in London filming a video for my new song in English called "Boys Will Be Boys." Red One produced it and we wrote it together while we were doing Brava! I love this track and I'm happy we were able to release it. I will continue touring after performing at the New Orleans Festival and will perform at this year's Latin Billboard Awards.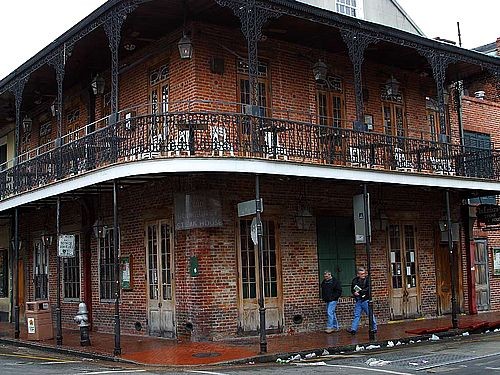 Stay tuned for Starpulse's full coverage of the 2012 New Orleans Jazz and Heritage Festival coming in May! To order tickets or receive more information on JazzFest 2012 visit their website at www.nojazzfest.com.