Q&A: Omarion Gives Us An Inside Look At His Latest Album 'Ollusion'

Omarion
is passionate about the art of making music, and the art of dance. The music entertainer's third studio release
Ollusion
, out today on his own label Starrworld Entertainment, encompasses all of this, plus the singer's new vibe. Noted music stars
Gucci Mane
and
Jay Rock
also make guest appearances on Omarion's
Ollusion
, which features hits "I Get It In," "Hoodie," and "Speedin."
Starpulse writer Claudine Paul caught up with an assured, excited, and yet philosophical Omarion recently, and here's what the singer had to share on his latest release:
Claudine Paul: Your third studio release Ollusion will be released this week on January 12, 2010. What was your thought process that went into recording your new release basically?
Omarion:
Well, really it just was about, it was about everything that's happening right now, and what I mean by that is, you know I've been away from the game for probably about two years, and I took that time really just to experience life, I took the time to reflect. You know, being an entertainer is not an easy thing, there's very few people that get the opportunity to be in the game as long as I have been in the game, and I'm so blessed and I feel so happy that I've been given that opportunity. So with the album I really just poured all of my new experiences as far as love, new relationships, my views on certain topics, I poured it to my music. Ollusion is by far is my best work, every song on the album. When I say that it's from me, I really mean that.
How did you come up with the title?
Well, Ollusion derives from the word illusion. The thing about illusion, or, illusions is that they seem to be one thing but they're not. I put the "O" to kind of represent that about me. A lot of people, especially the media, they've always speculate about the kind of guy that I am. I don't think they've really given me the opportunity to showcase that, and I poured it into certain topics on the album, you know like "Temptation" or "Bi." It's songs like these that kind of express my viewpoints. You know the industry is about perception. I think that in a lot of as far as the labels I've been with, or this and that, it's always been negative. It's never very positive. I really wanted to put that "O" in front of that illusion, because deep down you know if you look pass what people say, I really do feel like I have great music, I'm a super entertainer, I love entertaining, I love hitting the stage. I'm at my top right now, giving a lot of my time and focus to studying my craft, so I know the history of it, and I know where I want to go. Really, I just feel like, all of what I'm saying to you it really maxs that title Ollusion.
Can you talk about the production that behind your new release, and who produced Ollusion?
The production was supported by all the great producers, and a few great entertainers actually like Gucci Mane and Jay Rock. 253 they produced actually my second single "Speedin'" and the viral video we had out which is titled "Hoodie."
We have The Detail who produced "Sweet Hang Over" and "Kinkos"(Last Night), "I Have Got A Royale." Who else? I've got King who actually produced the title track "Ollusion," and Fondante who did the first single which is actually super tight, because Song Dynasty, Tank of Song Dynasty who actually did first single off my first solo album. So, it's all good.
Though you are a noted music entertainer, from your performances the importance of dance as an art form can well be seen. Can you tell us about your dance background, and if you would ever doing anything solely the medium of dance?
Definitely! I plan on making a Broadway play, one thing, of course I would do something totally dance. I think about dance as a...you know...it's expressions beyond expressions, it's not words, and that's the thing like special with singing too is voice... because there's people that actually love to hear people sing and stuff like that, that's part of who I am as well... but dancing is a language that can only be felt, it can be only be projected by movement. It's just one of the strongest points that I have being an entertainer, and I really get it from my teacher, my sensei,
Michael Jackson
. I definitely would. My mom was a dancer also... while I was in the belly. She was dancing at recitals at sixteen, so it's something that's definitely imbedded in me.
To date, what has been your most favorite song to record and why?
I would think "I Get It In" it's been my most favorite song, it's my first single because I feel like it's something that really represents my dance, dancing style, my dancing motion, all of them, I've never had...I usually come with adage first...but I've never come with it aggressive, type of rap scene, type of song, attitude swag..that was like my favorite cause like the verse "I done cut the braids, low cut, got my grown on," I mean I'm just swagin' on the rhyme, I mean it's good.
You were a former member of B2K; What are the advantages and disadvantages to being a solo performer?
I don't think there's any disadvantages. The only thing that people might see as a disadvantage is the simple fact you don't have a supporting cast. If you mess up then everybody will notice. They're not focused on other people. But for me that's not a disadvantage. There's respect, I want to be on point, sharp. Yeah, I don't think there are any disadvantages. The advantage, it is your responsibility, your sole responsibility, and as a man things like that should, that is like a challenge to me. I wouldn't say I love it, but I would say it's interesting to me, that's the responsibility I like to prepare for, because I feel like if I mess up you can't blame nobody. It's my fault so.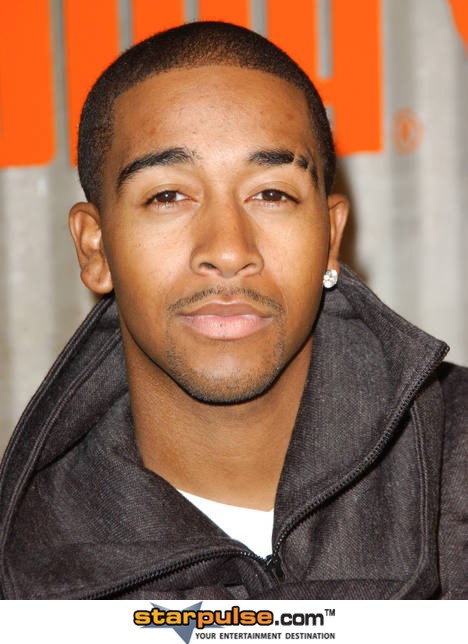 Image © Albert L. Ortega / PR Photos
All your pass releases have been successful; Did this add any added pressure with this recording this new release in particular?
I always think there's always pressure. I think that once you get over the initial, cause see this is how I look at my album releases...I look at them physical growth spurts, and what I mean by that is, whether it's what I want, or, whether it's not what I want, it's still going to be a learning experience. It's still going to be something I have look back on and reflect to say ok, maybe I should do it this way, or, maybe I should do it that way, or, that works, that actually works, so let's keep doing that. That's the thing that's a little bit nerve-racking. You don't know which way it's going to go. That's the only thing about when I put an album out anytime. I'm excited though, I'm moving around with it, with this nice image. I'm happy.
Now the music industry has changed a lot, many music retailers have closed doors, what are you doing differently to work with the changing landscape of music in terms of music promotion?
We're really doing something great for all the fans. On Amazon.com you can actually get the album for $3.99. We're coming out with some cool creative marketing strategies, ideas, to allow people to be in touch with the album. Good music is still for the soul, it's just not a business, I think that's the thing that's been driven in the public sphere, that's why it's good to have things like Twitter, and stuff like that. But actually there's a not so good thing with it, because artists are forced to deal with negative people, rude people, and not so good messages. But with change, you have to adapt, and go with it.
What are some of today's performers that you are into, or, listening to?
Hmmm...that's an interesting question. I wouldn't say I'm into any performer. I would say that I'm into performances..Cirque Du Soleil... What else do I like? Of course, stuff on Youtube. There are some great dancers on Youtube, performers on Youtube...I mean of course the greats, Fred Astaire, Sammy Davis Jr., old Rat Pack. And then too, every now and then, I have these old lps of all these like tap dancers, Jimmy Slyde, Nicholas brothers. Really, that's what I refer to as performers to me. But, I mean of course there's still like great performers like my peers and everything, but I compete with them, so, I would give them credit but, it's been awhile since I hit the stage so, I feel a little bit of weight about that. Feeling good, it's a new day, it's a new thing, they have to bring their 'A' game.
Do have a tour planned, and if so, what supporting acts are you considering?
Well, at the moment we're creating a little supporting act, we have some people that we are talking to, but nothing's set in stone. Whatever touring, when anyone who comes to see an Omarion show, you will be entertained, you will have a good time. We plan to probably go out in February sometime. I have some promos and things to do before the album release on January 12, we're kind of just working it out at the moment. Whenever anybody hit me on tour, you will be entertained, you'll have a good time.
Any thoughts you may want to share with your fans who may want to enter the music industry?
Get as much knowledge as they can, I would tell them do their research, and go with their guts. See I won't say heart, because being part of the bible "the heart is treacherous" and it wants what it wants. So, I would say use some reason with that go with your gut, what you are feeling deep down inside. At the end of the day it's all about the moves that you make, it's all about the people that are around you, people that are going to help you.
Don't forget to let us know what you think of Omarion, and his new release Ollusion.
Artist:
Omarion
Title:
Ollusion
Release Date:
1-12-10 Tracks:
1. I Get It In
2. Last Night (Kinkos)
3. Hoodie
4. What Do You Say
5. Speedin'
6. Temptation
7. Sweet Hang-Over
8. Thee Interlude
9. Wet
10. I Think My Girl is Bi
11. Code Red
Story by
Claudine Paul
Starpulse contributing writer