Q&A: Nina Nesbitt Is Ready To Conquer The States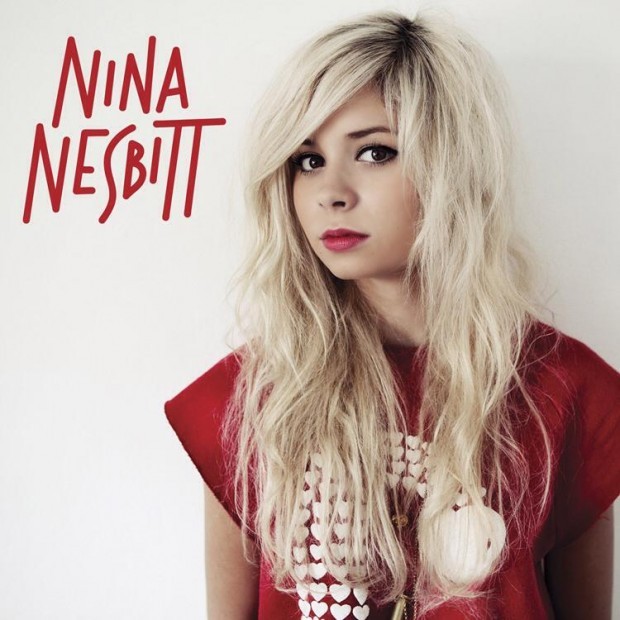 Across the pond there is a singer-songwriter named Nina Nesbitt and she is a force to be reckoned with. The Scotland native currently has over 144,000 Twitter followers and hasn't even hit national stardom in the United States, yet. Now 19, Nina only picked up a guitar at the age of 15. It's a good thing she took up playing the guitar because Ed Sheeran, through a chance meeting, asked Nina to play a song for him and, from that moment on, her career took off.
Sheeran took Nina on his European tour and Nesbian fans were born after being hooked on her upbeat, catchy tunes. He even featured her in his "Drunk" music video. Since, she has signed to Island Records, headlined two tours, released many EPs, released her debut album, Peroxide, in the UK and played at the recent South By Southwest Festival in Austin, Texas.
While climbing the ladder to her fame, Nina has already been receiving many honors in the music industry. In 2012, ITunes named her Singer/Songwriter New Artist of the year. Soon after releasing EPs Stay Out and Way In The World, Nesbitt was named Vevo's Lift Artist of 2013. That same year, she won Most Stylish Musician at the 2013 Scottish Style Awards as well as Best Emerging Artist at the Scottish Music Awards. Not many musicians, aged 19, can say they have earned more than one award.
Not slowing down one bit, Nina is already writing for her next album and gearing up for more shows, one of which will be in New York City next month. She is also ready to give the States a Nina Nesbitt introduction with her first US release, the Nina Nesbitt EP, out April 1.
While taking a break from her busy performance schedule, Nina gave Starpulse an insight into her life and what is to come. With the success of Peroxide in the UK, she is sure to hit it big in the States. After reading through our Q&A, be sure to check out her music on her YouTube page. You won't be disappointed by her witty charm.
Ok, so you're only 19 and have over 140 thousand Twitter followers. That's crazy. How does that feel and does get overwhelming thinking about how many people are watching your every move?
It's quite strange. I've only released my first record and all these people have started to follow me. It's a little bit surreal because you just kind of see it as a number. It's quite scary but really exciting as well.
Speaking of social media, what was the inspiration to your song "Selfies?"

It's more about walking along the street and seeing people taking selfies. It has become this massive thing and I thought it would be great to write a song about it. I thought it would be funny.
So is it safe to say that most of your inspiration comes from your life experiences or the people around you?
Yeah! Every song on the record, or song that I have put out, is either my experience or an experience of someone close to me. I try to write songs that I can relate to or that my friends can. I think if we can enjoy them than other people can, as well.
Have any of your friends been upset over something, you wrote, that related to them?
Well, maybe an ex boyfriend. I write nice songs about my friends because they are my friends. They are nice to me.
Let's take this back a little bit. When did you know you wanted to pursue music as a career?
I don't think it came to me like a moment. I'm more of a songwriter than a singer. Writing songs is my favorite thing to do. I never thought I'd be a singer. It [singing] is something I like doing.
How would you describe your sound and music?
My sound, at the moment, is a singer-songwriter with a bit of an edge. It is kind of acoustic and indie pop. It changes every day, to be honest.  I don't really like to be tied down to one genre. I always like to experiment and try to push myself into new sounds.
What artists have you collaborated with?
I've just collaborated with Kodaline, a band from the UK. They are my favorite people, ever. I was lucky enough to have them on my record for a track that I wrote, when I was really young, called "Hold You." That was really, really exciting. Also, Lily Allen did a track for my record called "Mr C." It was kind of a dream of mine, to collaborate with her, because she is a big inspiration to me.
The EP you are releasing soon, will it have the same vibe or sound as Peroxide?
I guess. I think it is a little more mature than the album. The EP is a good taste for everything. I think it will be a good way of introducing me and my music to people [in America].
Besides South By Southwest, have you played in the US before?
I played one headline tour before, in New York. It was absolutely crazy. It was sold out to 450 people. It doesn't seem like a lot but it was a lot because I've never been. Some of those fans, there, helped me pick the EP tracks. That'll come out on April 1st.
Will there be any US shows in the near future?
Yeah, I'm planning on it!