Q&A: New Elmore Leonard Novel As 'Justified' Premieres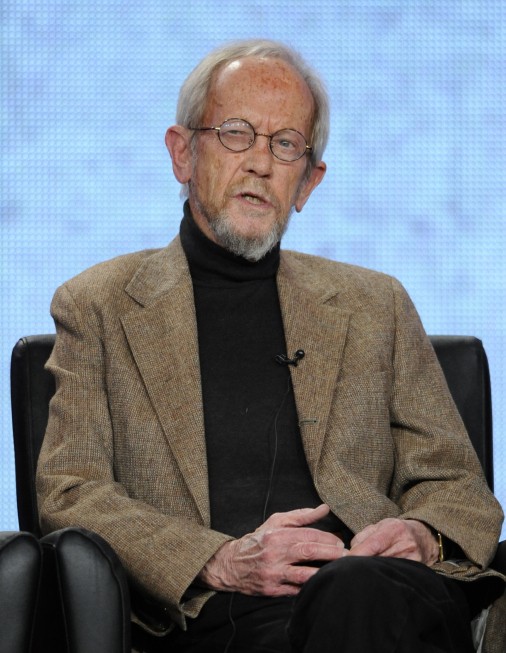 Fans eagerly awaiting Justified's third season tonight shouldn't miss the newest Raylan Givens novel, which hits shelves today.
Before he was played to perfection by Timothy Olyphant, the character was created by legendary novelist Elmore Leonard.
Raylan's first appearance was in the 1993 novel Pronto, which was followed by 1995's Riding The Rap and the 2001 short story Fire In The Hole. The latter has been cited as the inspiration for Justified.
Now Mr. Leonard has brought back the literary incarnation with a new work, appropriately titled Raylan. At this weekend's Television Critics Association press tour, I had the chance to sit down with Mr. Leonard and talk about the past and present of Raylan Givens.
You might be surprised to know that our favorite Marshal wasn't even supposed to be in the book that bears his name.
"I wasn't even going to put Raylan in it," he said of the new novel. "But I really need him. The guy I thought was the male lead, I can't get him to do anything, but he's the love interest of two of the girls. So I think if Raylan comes in, he can steal the two girls away from him."
He explained that the existence of Justified hasn't  changed his writing process, nor has he tried to influence his TV counterparts. Although Raylan may be his character, he deeply respects their work.
"I don't ask them what they're doing. I always keep away from them," he told me. "I'll do some episodes I think will work and they can use little bits then to sprinkle into thirteen episodes. I don't want them feeling that they have to use my stuff, because I'm not a screenwriter, and they have good writers. I think they have very good writers."
The existence and acclaim of the series has helped many people discover or even rediscover Leonard's writings, but he's had a fan base for decades.
"I get letters. I get several a week I think. A lot of people want a picture, a lot of people just want an autograph," he said when asked if he thought the show had increased his profile. "But then there are some people who have been reading me for years and they keep saying kind things about the writing. That's what you're writing for, to get people to respond to it."
For those just now reading his work, Leonard said there's no particular novel out of his lengthy resume that he'd recommend over any other. "I like them all," he told me. "I think of Freaky Deaky as really a good book that holds together and works, but I think they all work. It's just what I do for 60 years."
Instead, he recommended the works of Richard Bissell, whom he once wrote "had influenced my style more than any other writer with the exception of Ernest Hemingway." Bissell's High Water is one of his favorite reads.
As the two previous Raylan Givens novels are two of my favorites, I had to ask: will we see more of Raylan in print?
"Maybe just one more time," he said.
And Justified fans should feel free to dig into the novel right away: although he gave permission for the writers to take from the novel, Mr. Leonard assured me that reading it won't spoil the third season.
You can order your copy of Raylan by using this link. Season three of Justified begins tonight at 10 PM ET/PT on FX; click to Starpulse afterward for my full review of the first episode.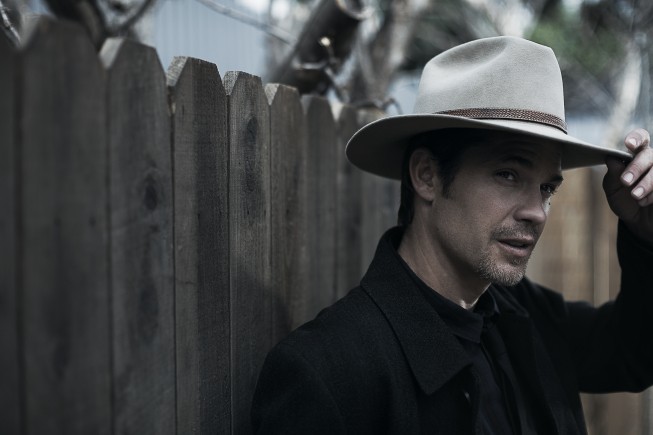 (c)2012 Brittany Frederick/Digital Airwaves. Appears at Starpulse with permission. All rights reserved. No reproduction permitted.