Q&A: New '90210' Hottie Trevor Donovan Talks About The Upcoming Season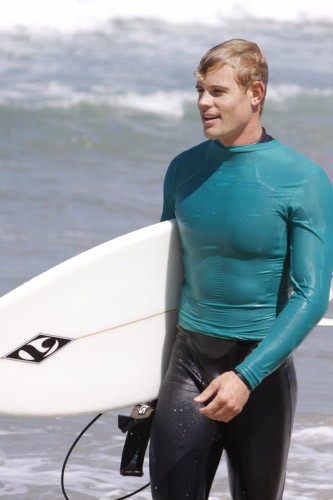 A new man will arrive in the
90210
zip code on the show's season premiere September 8 on the CW.
Trevor Donovan
will join the cast as student Teddy Montgomery. Donovan's character is said to be the JFK Jr., all-American type of guy.
"He is the quintessential all American gold boy… but is not your stereotypical rich kid," said Donovan, who adds that Teddy is partially a mix between the characters Brandon (
Jason Priestley
) and Dylan (
Luke Perry
) from the original
Beverly Hills, 90210
and partially a completely new character type for the show.
"He's very welcoming and friendly and somewhat mature beyond his years because he grew up in somewhat of an adult environment," Donovan explained.
Donovan, who had a recurring role as Jeremy Horton on the NBC soap opera
Days Of Our Lives
in 2007, said the transition from an hour-long daily program to an hour-long weekly program has been positive.
He noted, "You get more chances to work with it, work with each scene… it gives the actor more time to time to work through each scene, to really experiment with different ways to do the scene, in the end allowing for a better performance."
Life as the new kid in school isn't always easy, but Donovan said entering West Beverly High School with a group who has already been together for an entire season was surprisingly smooth and easy.
"The whole cast has been so great, so welcoming," Donovan said, adding that his co-stars really put any potential nerves he may have had to rest immediately.
Not much information about the secrets that Donovan's character Teddy may be hiding have surfaced yet, but several steamy photos of Donovan and
Jessica Lowndes
, who plays Adrianna, kissing during filming surfaced in mid August.
Donovan said that Teddy and Adrianna do have a history together, and when they unexpectedly run in to each other at school, "all sorts of drama" ensues. Donovan's character also has history with Annie, played by
Shenae Grimes
, and Donovan led on to his character being tangled up in a love triangle, although he did not say who exactly with.
We'll just have to wait and watch.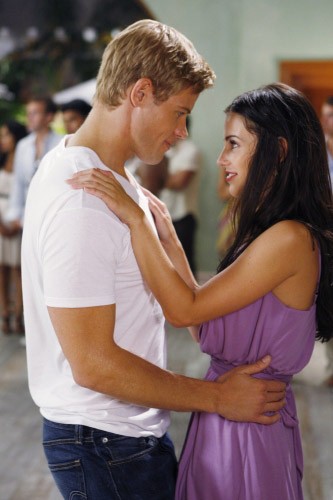 Image © "To Sext or Not To Sext"-- Trevor Donovan as Teddy on 90210 on THE CW. Photo: Michael Desmond/THE CW ©2009 The CW Network. All Rights Reserved.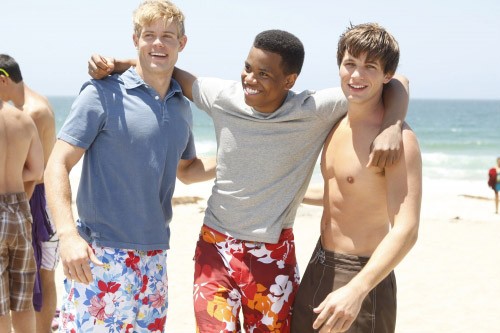 Image © "To Sext or Not To Sext" Pictured: Trevor Donovan as Teddy, Tristan Wilds as Dixon, Matt Lanter as Liam Photo Credit: Michael Desmond/The CW © 2009 The CW Network, LLC. All rights reserved.
Story by
Amanda Hamilton
Starpulse contributing writer