Q&A: Meet The Ladies Of Official Hot Mess
Kristy and Lindsey Landers Niedenfuer - the sisters who front Official Hot Mess - have entertainment in their family tree. They're the daughters of actress Judy Landers (of The Love Boat and Charlie's Angels) and Tom Niedenfuer, who won a World Series with the Los Angeles Dodgers in 1981. What are a pair of girls to do to follow that pedigree? Kristy and Lindsey started a band. They recently stopped in to chat about their musical success, famous parentage, and how much looks matter in the music industry.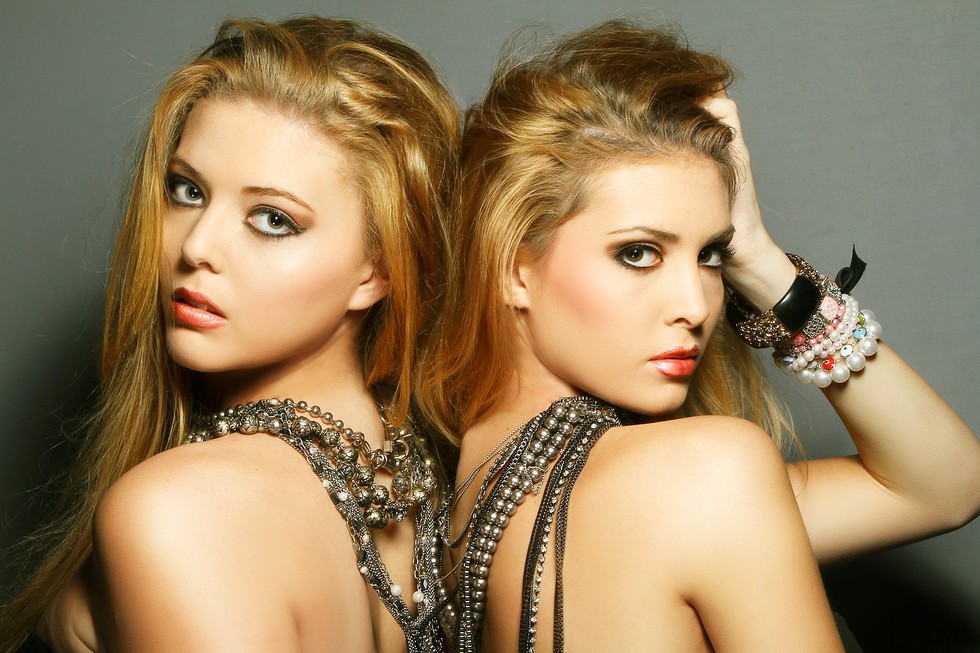 Let's start at the beginning. How did you two choose music as a career?
Music has been a really strong passion for us. All throughout our childhood - we've been writing songs since we could write. It's something we can't change.
You were voted "Most Beautiful In The Music Industry" by Supermodels Unlimited magazine. Obviously, that's a flattering honor, but how much importance do you two really place on your looks when promoting your music?
Being named Most Beautiful was so exciting for us and it was so flattering, but at the same time, they talked about the music industry. They were focused on our music as well. Everybody has an image, you could say, but music is our focus. It's kind of funny when people call us dumb blondes because we went to a [public high] school for the academically gifted.
Your single "Money Makes The Girls Go Round" and the accompanying video have been out for a bit. What comes next for you two?
We're really excited for the album to come out. The album's coming out in October. We're hoping to get on the road shortly after that, and we're shooting our next music video for our new single.
MTV has been so amazing to us. Our music is being incorporated into their TV shows, like Jersey Shore and The Hills. It's such a gratifying feeling to have such a respected company behind you.
Are you familiar with any of the musical competition shows, like American Idol and The Voice? Would you have considered any of those to further your music?

It wouldn't have been the right path for our music [because] we're more group-oriented. We like it more as a spectator sport. We love watching [American Idol]. This is the first year we really got into it.

I had that happen to me with The Voice because of Adam Levine. So I have to ask, then, who captured your attention and got you into Idol?
We're huge Scotty McCreery fans. We voted for him and everything.

Nothing wrong with that! We're actually going to see you on TV  as well - you're also working on a reality series about yourselves and your band. What made you interested in going that route?

We're just excited to have an opportunity to show our fans the real Official Hot Mess - the chaos and craziness that happens. It's going to be a fun, real honest look [at the band].

With all this talk about TV, I'd be remiss if I didn't ask what shows you two watch.
We're huge Family Guy addicts, and huge Jersey Shore fans. One of our favorite moments was watching [Jersey Shore] while our song was playing.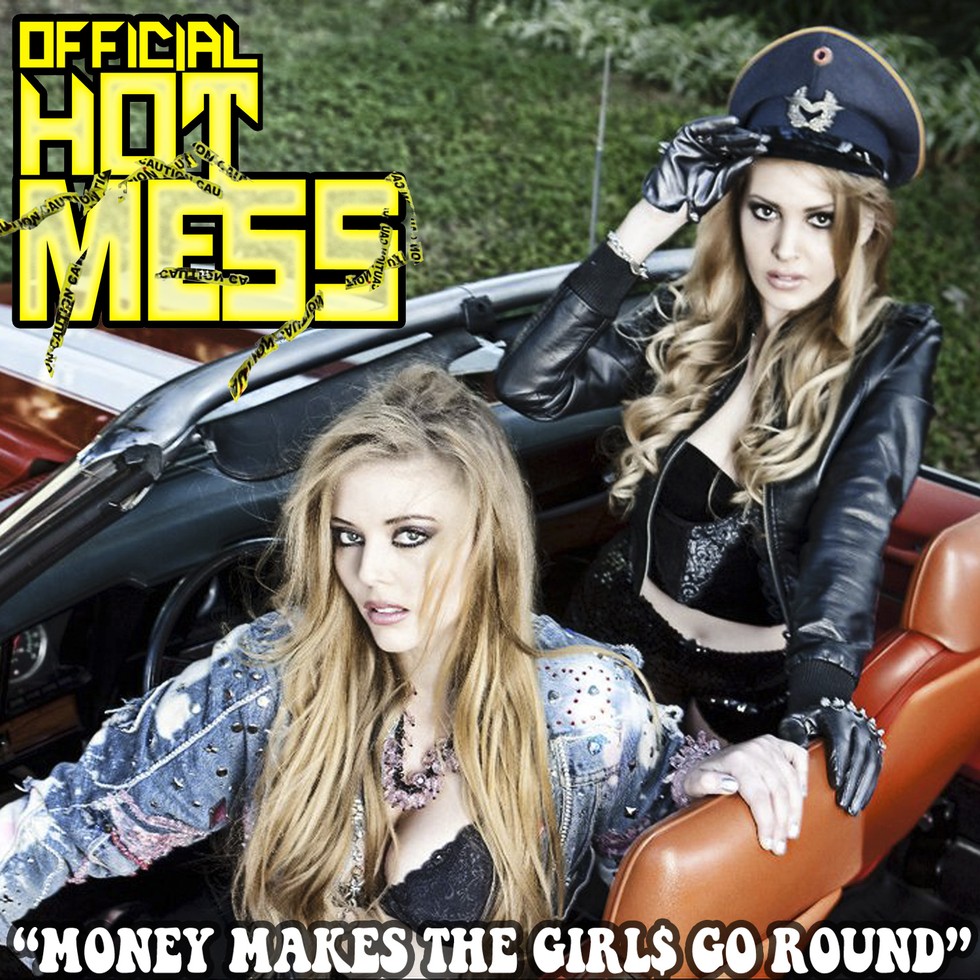 How much did your parents' success impact your own career ambitions? Was it daunting, did you take any advice from them?
Our parents really didn't want us going into the entertainment industry, hence the move to Florida. [laughter] They moved us as far away from Hollywood as we could get, and that gave us more of a grounded outlook on life. We've been very lucky to have our parents be supportive. They're just like any other supportive parents. To us, they're just Mom and Dad.

You've performed alongside the likes of Lil Kim, Kevin Rudolf, Ja Rule and We The Kings. If you had your pick, what artist or group would you like to work with in the future?
Your guy, Adam Levine. That'd be pretty awesome. Or Will.i.am or Rivers Cuomo.

In addition to your music, you're both active for various causes, including PETA and the NOH8 campaign. Any particular efforts you'd like to spread the word about?
We've been vegetarians for pretty much our whole lives. Animal rights activism is a major thing for us, that we're really into. We want to be able to spread the word and help out in any way we can. We've done a lot of concerts that benefit the Wounded Warrior Project.
You're also very active in social media. Your main pages right now are your Facebook and Twitter accounts. What interested you in taking that approach?
We just see it as a really cool new opportunity to connect with our fans on a personal level. It's a really great way to be personal with our fans beyond just listening to our music.

What music would you recommend to our readers?
We're both influenced by a lot of females who paved the way for women in music, like the Bangles, the Go-Go's, Pat Benatar. What's neat about our music is that we kind of incorporate different areas from all the different genres.
What are your future goals?
Just to continue making fun, positive, exciting music our fans can connect to. We also want to be able to be major contributors to a lot of organizations that are close to our hearts, like the Wounded Warrior Project.
My thanks to Kristy and Lindsey for this interview! You can check out their official Facebook page for more information on the band.