Q&A: Maureen McCormick Discusses 'Snow White: A Deadly Summer' And Catches Up With Us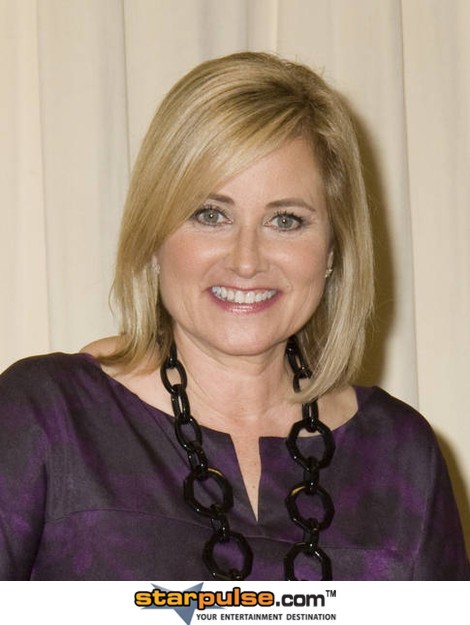 Maureen McCormick will forever be known as "Marcia Brady" to most of the television-watching public but her talents reach much further than just 70s sitcom sister.  She's a songwriter, a singer, she's worked in musical theater and she became a reality television show favorite thanks to her appearances on VH-1's Celebrity Fit Club (where she won in 2007) and two CMT shows, "Gone Country" (2008) and its spin-off  "Outsider's Inn"(2008).   
Her newest project is a complete departure from the good girl character she's been associated with for so long.  In the David DeCoteau film "Snow White: A Deadly Summer" (released on DVD and digital download on March 20th), McCormick plays the evil stepmother of the titular character and she doesn't hold anything back. When we asked her about the role she said that it was "the first time in a while" she played a role that was so integral to the plot.  Sharing screen time with both Eric Roberts and newcomer Shanley Caswell, she got to show off her acting chops with actors she called "charming" and "wonderful".
She was kind enough to take some time and discuss the film as well as a few other things.  She sounded exactly like "Marcia Brady" and came across friendly and genuine and it was difficult to end the interview because of how warm and interesting she is, but we whittled it down to a few questions to help us get to know the woman behind America's most popular daughter and sister.
"Snow White: A Deadly Summer" is the first starring role you've had in a while. How did it feel carrying a large portion of the film yourself?
Maureen McCormick: It was great. Really great.  I enjoy working with (director) David DeCoteau.
It's such a departure from the roles you usually play. Were you hesitant to take on this kind of role?
MM: No, not hesitant at all.
There seemed to be great chemistry between you and Eric Roberts. How did you enjoy working with him?
I had no idea what to expect but he was fun and charming and really wonderful.
There was a lot of physical work involved in this role.  Did you find that difficult?
MM: No. I love the physical roles. The only difficult part was pretending to hate (co-star) Shanley (Caswell).  She's very sweet.
In your book you write extensively about how close you were with everyone when you worked on The Brady Bunch; did that prejudice you in regard to what you expected when you worked on any other shows or films – as far as how the cast acted off camera with each other?
MM: Well, I worked a lot before the Brady Bunch.  Some sets you walk on to and the vibe is everyone working together and having a great time but sometimes the feelings are more uptight.  That's just life.
Have you ever consider getting out of acting?
MM: Oh yeah! (laughs)  I love it, though. It's truly what I love doing!
You also wrote about how you felt you were typecast because of Marcia Brady. As time goes by do you find that's still the case?
MM: People will always have that image of me.  I just have to go out and try to take risks and look for roles that are fun and exciting and different.
You've been on a few reality shows.  Would you consider doing another one?
MM: Well, I did "Celebrity Fit Club" for a reason, to get into great shape and I did the others because they were with people I love and had a great time with.  If you're doing reality TV, it exposes you in a way that can be crazy.  For the most part, there's a lot of reality TV I don't like and wouldn't do.  If there's something positive I can bring to it, I'd do it.
When Davy Jones passed away, the Internet was full of Marcia Brady references. When I told people about this inteview so many remarked about how "happy" that show, and you, made them.  You helped create a character that over 40 years later is still so very popular.  Is that overwhelming or are you just used to it after all this time?
MM: It's a really nice thing that the spirit of the character lives on and brings happiness and joy.
You seem to still have a really ardent fan base online. Have you considered delving into using social media sites like Twitter and Facebook?
MM: I do? (laughs)  No. The whole Internet thing scares me. I don't like posting that kind of stuff. Where everyone can find out about you.  It's not something that's for me.  I'm old-fashioned that way. Plus, there isn't enough time in the day for me to do the things I'm passionate about and that would take away from my real passions.
So what is it that you're passionate about?
MM: I've been writing songs.  I love the writing aspect of it.  But I'm really passionate about making things by hand.  Crafts, quilting, just making things.  I love gardening and cooking.  I also have a brother with intellectual disabilities and I'm passionate about him and being involved there.
Do you have any projects in the works?
MM: Yes!
Nothing we can talk about yet?
MM: No, we can't talk about them yet.
Well good luck with them and thank you for taking the time today.
MM: Thank you!