Q&A: Mary Schmidt Amons Of 'Real Houswives Of D.C' Turns Fashion Into Funds For Charity Labels For Love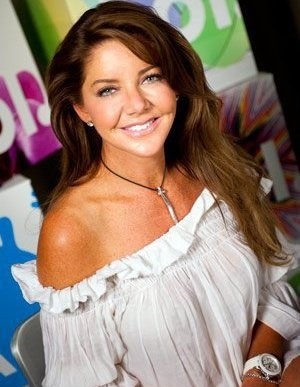 As one of the leading first ladies on Bravo's "Real Houswives of D.C", Mary Schmidt Amons always looked fabulous as she hit the social circle of the nation's most powerful city. Now, Mary is utilizing her past as  a handbag and accessories designer to raise money for women and children affected by terminal illnesses with her charity Labels for Love (LFL).
Starpulse caught up with Amons as she celebrated the presentation of the Christofle LFL Cross Pendant in Chicago: her charity's latest way to use fashion for a cause with proceeds from this $125 necklace benefiting cancer research.  
Why did you choose Fran Drescher's Cancer Schmancer as the charity receiving the proceeds from the sale of the Christofle Cross Pendant?
Well, the epidemic of female cancer affects all of us. There is not one family in this country that can say they at least do not know someone who has been affected.  Secondly, I feel Fran Drescher is doing an amazing thing by taking her personal experience with uterine cancer. She is a 10 year survivor, but she went 2 years and through 8 doctors without being properly diagnosed, even being the celebrity that she is which is surprising. She just realized that now her mission is to get the message out about early detection and testing. She is very passionate about it.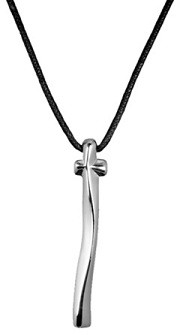 Can you tell Starpulse more about your charity Labels for Love?
I started my charity in August 2006 and have supported mostly local programs in DC from soup kitchens to rebuilding playgrounds. The thing that I do in my mission statement is I just don't support a cause once. I continue to build them into a legacy foundation. No matter how much money I raise, I will pick one children's charity and one women's charity for a calendar year, but I was always try to help the charities I have always supported and bring awareness to them in some way.  I always watch carefully where all of the money is going too. I know that we won't be paying big salaries or that the money won't be going toward a car payment. I want specific programs where kids or women are being benefited directly.
Can you share any special memories or stories from your charity work so far?
I have to say the most rewarding thing I have learned from this is what it has brought to my family and my children, bringing them an awareness on how to treat others. I come from a legacy of giving. My dad was the founder of the Vincent T. Lombardi Foundation.  So, we have a long history of supporting cancer research and treating people with cancer to see what actually causes this terrible disease. It has just been my passion and mission to keep up this legacy that I come from. My family and I have had more fun and I get everyone involved. In fact, on the "Real Housewives of D.C.", we did a lot of filming based around this charity event I did, but it was unfortunately cut from the show. But, they did create it into a bonus clip on the Bravo website. It was a big fashion show event we did with designer Lela Rose.  I brought her to D.C. and she did all of her Spring looks. My daughter Lolly worked as my administrative assistant and my son Ryan was my intern.  
Speaking of Bravo, wow has the "Real Housewives of D.C." helped Labels for Love? What changes have you seen since the show first aired?
As anyone knows, doing something like the "Real Housewives" is a huge risk. You have no control over really how they edit you or how you will be portrayed. You need to be yourself and you need to be responsible for what comes out of your mouth and how you behave. When I was approached about taking this on, I had to really sit down and thing hard why I would do something like this and put my family into this risk as well. I am so proud of where I come from and what I have with my great kids and my family. I figured they couldn't really mess with that too much. Even though, my daughter ended up being a little victimized on our show, which was really hard to take, overall though, I have to say that the real reason I did this was to get my charity out there. I am able to reach a whole new audience of people, raising even more money for women's and children's causes. In that regard, it has been an enormous success. Since the show started to air, Labels for Love has had over half a million hits to our website and I have almost 10,000 Twitter followers. It is very humbling. This cross that Christofle has graciously re-created in the name of my charity is wonderful because this is something that is not about me but for others. This exactly the way I wanted things. This is from my heart.