Q&A: Lacey Schwimmer Talks Premiere Of 'Dancing With The Stars' & New Partner Mike Catherwood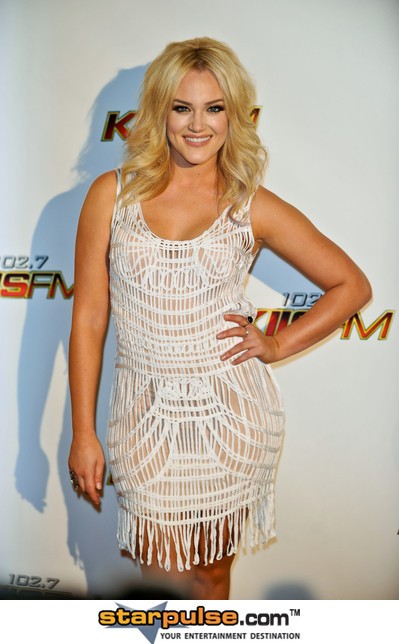 The hit reality dance competition is back and tonight's premiere of "Dancing with the Stars" is guranteed to bring ABC millions of viewers ready to cha cha the evening away.
Lacey Schwimmer whose past celebrity partners have included Lance Bass, Steve-O, Kyle Massey, and Mark Dacascos is ready to take on the 12th season with plans of transforming her 2nd place finish with Massey into ballroom gold with new dance companion Mike Catherwood. Known for his raw, radio personality, Mike is definitely a force to contend with on and off the dance floor. But, if Lacey can tame Stevo-O, this blonde beauty can handle anything!
Starpulse caught up with Ms. Schwimmer between practices to get the scoop on everything from her thoughts on Catherwood to her latest venture into the music world.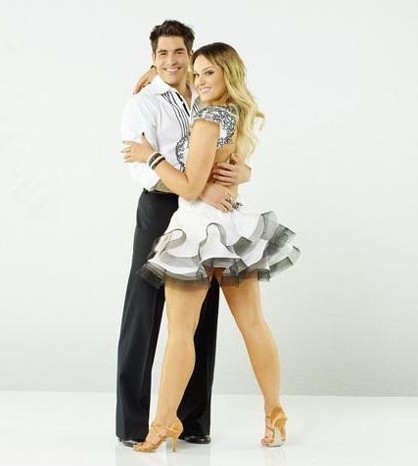 What was your initial reaction when you found out 'Psycho' Mike Catherwood was your new partner? Did you ever listen to him on the radio before?


Huge fan of the show but I never thought he had a face!  I just saw him as a voice then he walked through the door and I like literally fell over: he was gorgeous and charming and sweet!

How do you begin the training process? Are there any certain exercises, routines, or teaching methods you use for a new partner? What about yourself? How do you prepare for such an action packed season?


Well, I'm TRYING to eat right but that's not always happening. He tends to learn better if I use analogies that suite his personality....some are too vulgar to type. Haha!
Since Mike is a certified personal trainer, do you think you can use this to your advantage in the competition?

I definitely think I should show his body for a few votes!

Congratulations on the start of your music career! Can we expect you to dance to or even sing one of your songs on a future episode of Dancing with the Stars?
I hope so! It's honestly in the beginning stages but we hope to have a single out around the premiere! Super dancey and fun. I'm not trying to pretend I'm anything but a dancer, I'm so excited!