Q&A: Jordin Sparks Talks About Her Role Models, Advice For Young Girls & More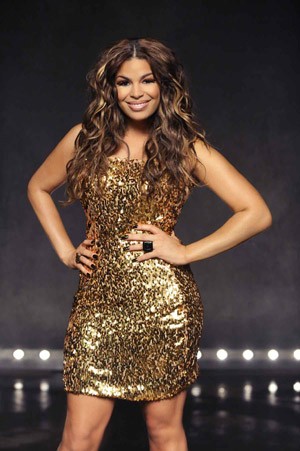 Starpulse had the pleasure to sit down with
Jordin Sparks
this week to discuss her latest venture, "America's Biggest Sleepover" courtesy of
BeingGirl.com
. BeingGirl is a website that focuses on advice, friendship, and bonding in adolescent girls across the country.
Sparks' personality is as bubbly as you would think - and she has a good heart to boot. For every girl that signs up, $1 is donated to the Protecting Futures Foundation, a program designed to keep young girls in school.
Tell us about your decision to do Being Girl.
They asked me about it a while ago and I needed to see what was all about first. I saw BeingGirl, logged on, and thought, "This is so cool." It's an internet community for girls, by girls. The thing is a girl can log on from New York and talk to someone in Seattle about her issues- boy problems, puberty, whatever she is going through. Sometimes your friends aren't always there when you need them. I just thought it was the greatest thing. I saw "Sleepover" and I love sleepovers - I was really excited to be a part of that as well. For every girl that registers $1 is being donated to the foundation called Protecting Futures. It's a foundation that's all about keeping girls in school. They hit me with a 1-2-3 punch.
So many teenage girls are negative towards each other, this seems to be a good way to have a community of support for them.
I agree, I wish I would have had this at that age. I'm only 19 so I'm not that much further from that, girls being mean. You don't have to be mean to somebody else just to make yourself feel better. Girls definitely have to go through it- it's definitely going to be there. You come out stronger afterwards and it makes you who you are.
Judging from this, BeingGirl, it's important for you to be a positive role model - so who are some of yours?
I have always looked up to my mom, my nana, and my nonna (my Mom and two grandmothers). They've always just been such amazing women. My Mom, she's just like superwoman to me, she can do no wrong and she's just so amazing. She's worked so hard at keeping me and my brother happy - so did my dad - but she's just the rock. My nana was actually my manager for a little while, before everything took off. They've always just been setting examples for me- the best women in my life have definitely been the women in my family.
As far as my career goes,
Christina Aguilera
,
Celine Dion
,
Mariah
,
Whitney
, and
Martina McBride
. Just to name a few.
What's the one piece of advice you could give to young girls?
It's so cliché and easier said than done - but it's to just be yourself. I still go through self-esteem issues and self image issues every day. It's not like I'm completely confident, but I am learning that if I'm myself then people will love me just for that. We have flaws that people think we have, that's what makes us so awesome. If we were all the same it would be so boring.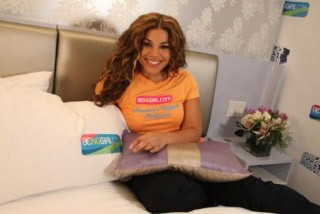 For more on Jordin Sparks and the Protecting Futures Fund, check out
www.beinggirl.com
.
Story by
Kristen Schoels
Starpulse contributing writer