Q&A: Jamie Lynn Spears Releases A Country EP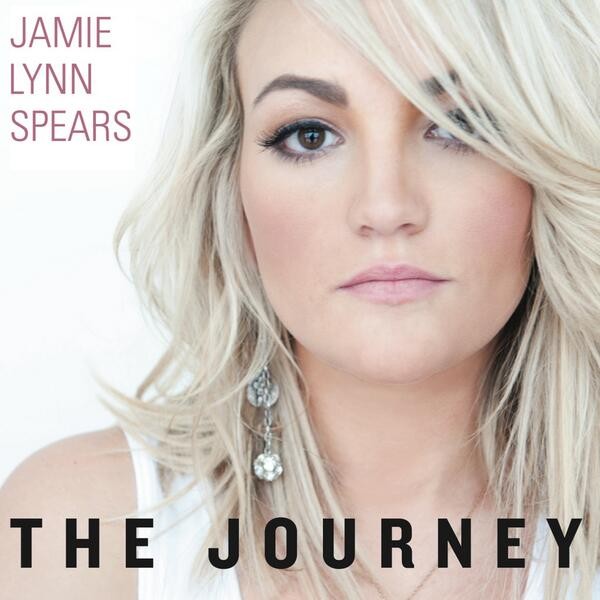 When you hear the last name Spears, you automatically think of Britney Spears. But when you hear Jamie Lynn Spears, two thoughts come into mind. You can either remember her as Britney Spears' little sister or the actress from "Zoey 101." Today, Jamie Lynn is stepping out of those shadows to make a name for herself in the music industry.
After putting her career on hold to raise her daughter Maddie, Jamie Lynn surprised fans when she released her first single, "How Could I Want More." To some, it may seem like an easy transition going from actor to singer. But for Jamie Lynn, it was a journey. She spent the past few years writing music with talented songwriters from the country music industry. Liz Rose (Taylor Swift, Tim McGraw), Chris Thompson (Carrie Underwood) and Rivers Rutherford (Kenny Chesney, Faith Hill) are to name a few. And her lyrics are not just written out of thin air. Jamie Lynn's music portrays her past experiences to falling in love and having a child. Her EP, The Journey, is basically her life told through music and she is not holding back in any aspect of it.
While on the road, promoting her debut EP which is released TODAY, May 27, Jamie Lynn took some time out to chat with Starpulse. Here is what she had to say about her country music career and The Journey.
Growing up around music, did you know you'd follow on a musical path or was acting your main focus?
When I was younger, I was given the opportunity to be on a show on Nickleodeon and what 12 year old wouldn't say yes. I've been in this business forever. But after I had my little girl, I really just took some time to sit back and figure out what I wanted to do with my future. I took some time to think about what kind of person I want to be, what kind of mom and what kind of record I wanted to make. My heart has always been in music. As an adult, music has always been my first choice. So I spent some time in Nashville writing, and six years later here I am getting to do what I believe in the most.

Does your journey hint to why your EP is titled The Journey?
Definitely! There were a lot of conversations on what my EP should be titled. It is very personal to me, so it had to be something that was about me. I kept saying the EP was about my journey and that I wanted the title to make sense.  And that's when I was like "That is the title, the journey."  It is not about what I am doing. It is about where I have been.

You co-wrote your songs so does that mean they relate to your life somehow?
I've gotten to work with so many amazing co-writers who have really taught me to be brave. They have helped me tell my story in a way that connects with people. All of these songs are about something in my life, at some point. The good times, the happy times, the fun times, the not-so fun times, you can hear about it all shown through this EP. I think what took me so long was figuring out how to tell my story.

"How Could I Want More" sounds like it was meant for someone special. Was it?
I wrote it almost 4 years ago. It's about my now husband. I wrote the song with Rutherford. It was about this great guy I was going out with. And now, I am married to him and I sing it with a completely different point of view. It is very personal and means a lot to me.

And what was your reason to choosing the country genre?
For me, the country genre is the place where you have the most freedom to challenge yourself. You can get in there, create the words and tell your story. That is really important to me in my life and as an artist. I grew up in the South and when I got into writing it just organically presented itself. I feel like I really found my place as an artist.

How would you describe your EP?
It's personal and each song tells a story. I am 23 and I am a mother. It's got all of that in there. It is something that girls and guys can connect to.

Are there any collaborations we should look out for?
It is all me! The co-writers are my collaborations because they really took me in and helped me. All of these people collaborated to make this EP happen.

Has Britney helped guide you through your musical journey, if so what is the best advice she has given you?
She's really told me trust my gut and go with that.
You are currently on a radio tour. After you finish with that, can we expect a debut album in the near future?
This summer is really about me getting out there and connecting with the fans. I am doing a lot of shows to spend time with the fans. My ultimate goal is to have a full album, but right now my fans deserve to have the EP, to have a finished product to at least play until the album debuts.