Q&A: 'Hung' Star Stephen Amell
It's been said that a hero is only as good as their antagonist. On HBO's Hung, that juicy role falls to actor Stephen Amell, who recently sat down with me to dish about the series.
Amell plays Jason, who is the chief competition of Hung's main character, Ray Drecker. He's got a winning smile but a lot more going on behind it. Read on to find out what's in store for his character in season three and what it's like being the allegedly bad guy, as well as what type of role Amell would love to play.
Hung fans should also check out my previous Q&A with Charlie Saxton (Damon Drecker).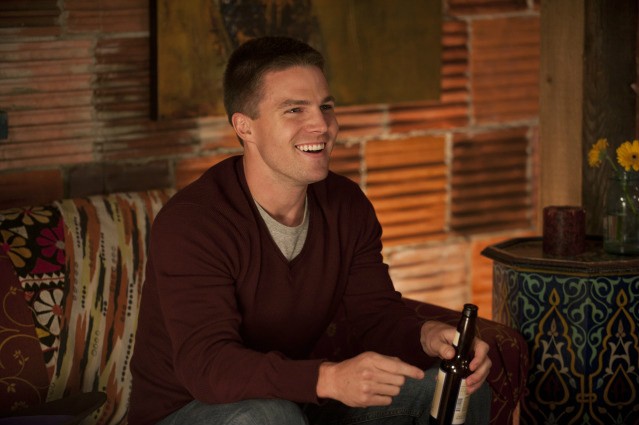 Hung certainly has its following, but what do you like about the show?
I love the music on the show. In my completely biased opinion, we have the best episode to episode music on TV. 
Without spoiling too much, what's ahead for Jason in the rest of the season?
Tanya, Lenore and Sandee are all trying to exploit Jason. Eventually, he's going to have to decide which woman (pimp?) is for him. 
You just started with the show this season.  What is it like to come into a regular role in the middle of a series?
It was easy because everybody was so welcoming. When I first met Rebecca Creskoff, she was on the Warner Bros. lot for a wardrobe fitting. So, she was actually dressed like Lenore. This was terrifying, initially. Then I realized she was lovely and sweet in real life and I relaxed. 
Your character is Ray's (Thomas Jane) biggest competition.  How do you balance Jason's being an antagonist with keeping him likeable enough that the audience doesn't lose interest?
Even when Jason is being antagonistic, the audience gets a sense he's being manipulated. In episode two, we saw his reservations about "stealing" clients, but then Lenore told him it was okay.
I think people can sympathize with someone who doesn't want to go back to busing tables. That gives Jason an excuse to be a little underhanded.
What's the one thing you're the most proud of about the third season so far?
Jason seems like an actual character and not just me playing myself. That makes me awfully proud. Moreover, fans of the show have really embraced me as we moved through the season. Initially, people seemed wary of a new guy stepping on Ray's toes. 
What's something you'd like to see for Jason?
I'd like to see a client with specific issues that only Jason can deal with. That'd be a really fun exercise as an actor.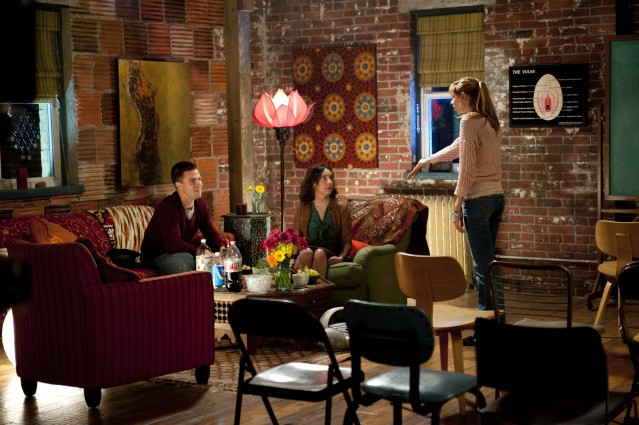 You've done a lot of different television series.  What do you like most about working in television?
Television is a great opportunity to work with a lot of different directors. We had eight directors over ten episodes of Hung and each one of them had a unique approach. You like some more than others, but you're always learning and that is incredibly important. 
What one previous project would you recommend to someone who wants to check out more of your work?
I'd check out Vampire Diaries. It was a two episode arc from the second season. My character [there] is the opposite of Jason. Plus, I shoot a bunch of people in the head.
Among your previous credits are two episodes of Spike's Blue Mountain State. How was working on that show?
Lots of fun. They had just been picked up to series and everybody was really excited. 
Is there a dream role or project you aspire to?
I want to play a villain that's so dastardly people begin rooting for him to succeed. Like Alan Rickman in the first Die Hard, Anthony Hopkins in Silence of the Lambs and Harvey Korman in Blazing Saddles. (If just one reader gets the last reference, it's worth it.)
Give a recommendation to our readers. What are some of your favorite TV shows?
In no particular order: Curb Your Enthusiasm, Mad Men, Breaking Bad, Survivor (even when they produce an awful season like this one) and Mad Men. (I said it twice on purpose.)
My thanks to Stephen for this interview! You can continue to see him in the third season of Hung, which airs Sundays at 10 PM ET/PT on HBO.