Q&A: Gretchen Rossi Goes From 'Real Housewives Of OC' To Handbag Designer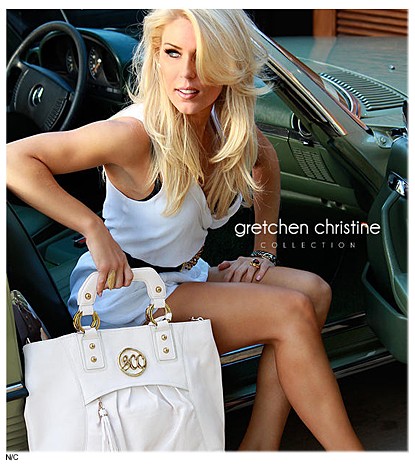 LOVE. This is the first word that comes to mind when browsing through the handbags found in the Gretchen Christine Collection by Lust4Luxe. This gorgeous selection of luxurious leather purses features plush hardware details in rich colors ideal for day and night. With purse names ranging from 'Newport' to 'Laguna', it is no wonder the GCC Line is the fashion creation of the always in style Gretchen Rossi from Bravo's "Real Housewives of OC". Selling out in just 4 days when GCC made its debut exclusively on Shop NBC, the Gretchen Christine Collection is transforming into a power house brand.
Starpulse caught up with California beauty Gretchen Rossi for the latest dish on her handbag empire.
Why did you decide to start a handbag line?
The inspiration behind the Gretchen Christine Collection came from my fans!  I received so many requests about my style and fashion that I wore on the show.  I remember in particular this one designer handbag that everyone loved from Versace that was close to $3,000. When I told my fans where the bag was from I got a lot of responses disappointed because they could never afford it. This is when I realized all woman want high fashion without having to break the bank for it. Therefore, the inspiration behind the collection. I started with handbags because I knew every woman loves to have her handbag! Eventually the Gretchen Christine Collection will be a collaboration of all things a woman would want find in her closet, from shoes, to scarves, hats, accessories, clothes, dresses, etc.! My handbags are high quality: all leather and detailed embellished designs that are functional as well for the 2010 woman!  What is so unique about my handbags is the inside flap that has a comp

artmentalized area for all of a woman's makeup! We are always digging in our bags to find our lip gloss or compact, now I have come up with an easy way to access these products and the flap protects the make-up from getting all over the bag.
Your collection is absolutely gorgeous. Where do you get your inspirations for designing from?
Thank you for the compliment! My inspiration comes from a few different places!  1. My travels around the world and the designs and places I get to see and visit 2. Requests and thoughts from my fan base.  3. Me and my head designer working together to come up with fashion forward and unique designs that fit the everyday fashionista!
If you could pick any celebrity to wear the Gretchen Christine Collection down a red carpet, who would it be?
I was honored when Kristin Cavallari walked the red carpet with my clutch for the Hills Finale recently. It's hard to pick just one celebrity because I have so many favorites,  but I think someone like Jennifer Aniston, Reese Witherspoon or Cameron Diaz would be a great fit and representation of my handbags as well.
From your collection, what is your must have handbag for Fall?
There is no way I can just pick one! I love them all, and have them all! I change them out every day according to my mode, my outfit and the color I am wearing! I am constantly getting compliments when I am out on the town with them and people are always asking who the designer is! It is so much fun to say…..Yours Truly!  They are available on my personal website www.gretchenchristine.com under the "Shop" section and then under "Fan Products".  The bags with some pre-loaded make-up from Gretchen Christine Beaute could make a perfect Holiday Gift! Very affordable for that special someone this Season!
Visit www.shopgretchenchristine.com & www.shopnbc.com to buy your very own GCC Handbag!
Starpulse GCC Favorites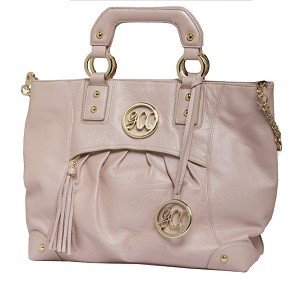 GCC Balboa Pearlized Leather Tote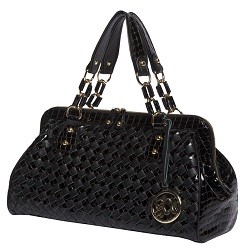 GCC Costa Woven Doctor Handbag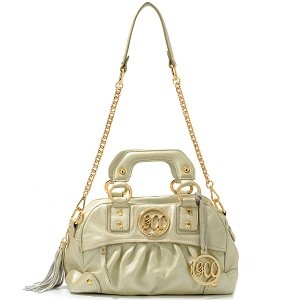 GCC Newport Satchel Handbag