Q&A: Giuliana Rancic Talks 'Fashion Police', Babies, & Beauty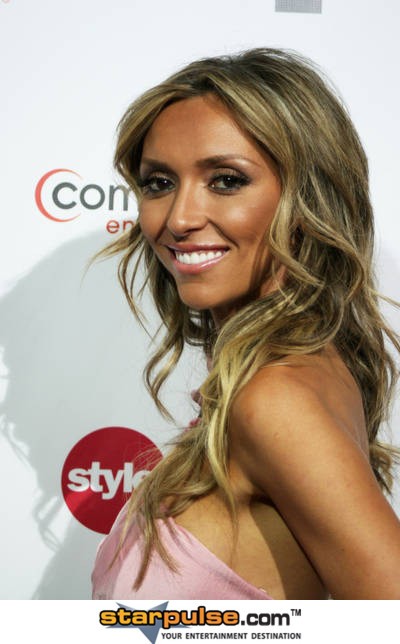 "E! News" and "Fashion Police" beauty Giuliana Rancic is not only reporting the latest celebrity news and scoring exclusive one on one interviews, she is quickly becoming one of Hollywood's elite to keep on your radar. As the star of the Style Network's hit reality series "Giuliana & Bill" (new season premieres July 18th), Mrs. Rancic further proves her rising popularity, transforming into America's sweetheart due to her bubbly, down to earth personality and genuine showcase of married life to husband Bill Rancic. Plus, this star is also a weekly fashion contributor for OK! Magazine and the author of two books including her new release I Do, Now What?.
Starpulse caught up with Giuliana who took time out of her fabulously busy schedule to chat with us about beauty, style, and even babies!
What celebrity are you tired of always seeing as a style offender on "The Fashion Police"? How would you make this star over?

I am so tired of seeing Courtney Love in the "Worst Dressed" category on Fashion Police.  She is always wearing great designers, but something is always off.  She just needs a little polishing.  Or maybe a stylist?  Sometimes she is wearing a gorgeous dress, but her hair and make up is messy. Or vice versa.  I'm waiting for the day when she gets it right head to toe.
Is there any celebrity you haven't interviewed yet that you would love to talk to? What would your first question be?
I would absolutely love to interview Celine Dion and ask her about her struggle to have children. She has had a long, tedious journey, but had great success in the end.

You recently launched your own beauty, fashion and lifestyle website FabFitFun.com. What is the best advice you can give readers for living a beautiful life inside and out?

I would say that the most important thing to do is love yourself.  If you don't love yourself, no one else will.  As cliché as it is, beauty truly comes from within and once you find your inner confidence, the world is yours to take!