Q&A: Gabe Dixon Forges A Solo Identity
In our recent interview, Jon McLaughlin referred to Gabe Dixon as "a huge influence on me and he's somebody who I think everybody should know."
I took his recommendation and went looking. It didn't take me long to discover why McLaughlin would speak so highly of Dixon: like McLaughlin, he's just a good guy trying to make good music in the world.
After a decade fronting The Gabe Dixon Band (last heard in 2008), he's now trying to establish himself as a solo artist. His debut solo album, One Spark, was released in the fall and I caught up with Dixon in between stops on his subsequent tour with Lelia Broussard.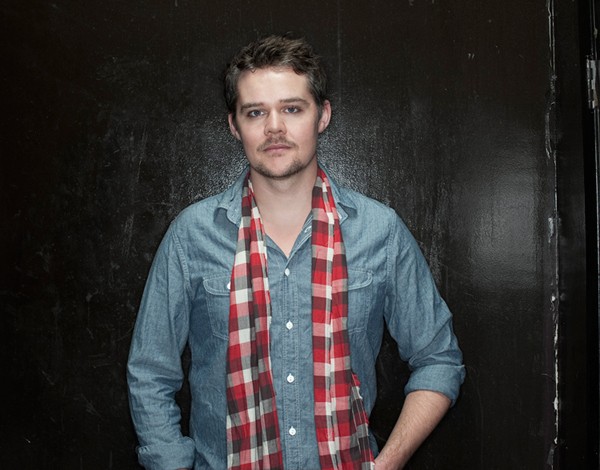 You've been a professional musician for more than a decade. What made you decide that this would be your career path?
It was pretty early on that I decided I wanted to do it. I was way into The Beatles and Elton John and Ray Charles when I was like 12 years old. I started playing in a little band and getting some experience, and the feeling I got from performing was such a fulfilling thing that I kept doing it. Even before that, I've always just been drawn to music.
This is your first solo album after so long being with The Gabe Dixon Band. How has the transition to being a solo artist been for you?
It's taken some getting used to. Saying "I" instead of "we" has taken some getting used to. Now it's sort of just me and I have to get used to just being out there and doing my thing and not shying away from the spotlight.
Creatively, it's a lot more freeing. I could do a little bit more of what I wanted. At the same time, I got with this producer, Marshall Altman, who has a definite message. That was sort of the experiment.
Are there songs on the new album that you'd particularly encourage fans to check out?

I think "Even The Rain" is a really good one. It features Alison Krauss, which I'm so proud of the fact that I managed to get her on my record.
There've been a lot of personal songs on there. "Perpetual Motion" is very close to home. And "Running On Fumes" is kind of a fun song that we had a lot of fun with in the studio.
How has this current tour been for you? Any favorite stops so far?
They've all been pretty good. We had a great time last night in Austin. It was a late show but a great crowd. Chicago was a ton of fun; you can tell whoever runs that venue knows what it's like to be an artist. We had everything we needed backstage. I'd say Chicago, Minneapolis and Austin.
I know you from the song "All Will Be Well" which was used in a music video for the Law & Order spinoff Conviction. How did that come to be?
That was a situation where we finished the EP and we just sent it out to a bunch of music supervisors. Somebody at NBC heard the song and they were promoting this new Law & Order show, and they thought the song would be absolutely perfect for it. It ended up playing nearly constantly on NBC there for a couple of weeks. It was just kind of a fluke thing. It was a thrill.
It's resonated with so many people. People come up to me at almost every show I play and talk to me about how it helped them. I'd have to say I'm the most proud of that.
You're also active on Twitter and Facebook. How do you think that's affected your career?
I think it's pretty essential right now. You have to be engaging with your fans and all that. People just want new content all the time. They want to know what's going on with you.
The fun thing for me is that it allows me to get information out really quickly. You can organize people really quickly.
Jon McLaughlin said in my interview with him that you were one of his influences. Who are yours?
I have quite a few of them. Stevie Wonder, Elton John, Jimi Hendrix, Dave Matthews Band, Paul Simon was a big songwriting influence, Radiohead, Jeff Buckley, Allman Brothers Band, to name a few.
I also as a teenager listened to a lot of blues music. Not a lot of my friends were. I found myself in a blues band playing a lot of B.B. King and Stevie Ray Vaughan.
Who are you listening to now?
I like this band called The Silver Seas; they're a band out of Nashville. Their new album is called Chateau Revenge. Lelia Broussard, who I'm touring with now, is pretty incredible.
My thanks to Gabe Dixon for this interview! You can pick up his new album One Spark by using this link, and see his current tour dates at his official website.
(c)2012 Brittany Frederick/Digital Airwaves. Appears at Starpulse with permission. All rights reserved. No reproduction permitted.