Q&A: DJ Pauly D Dishes On Britney Spears, The Palms, & Taking 'Jersey Shore' To Italy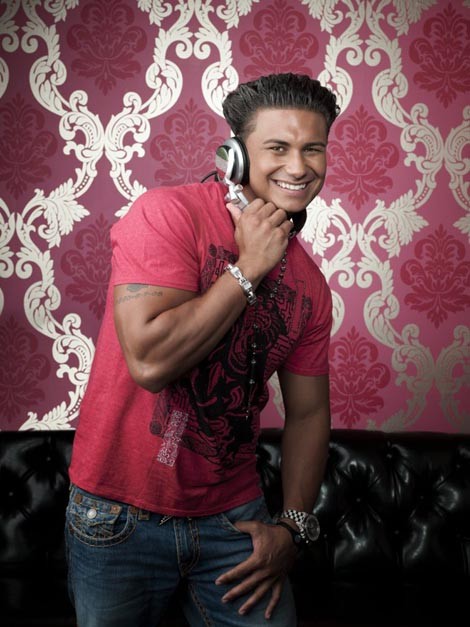 MTV may have been the spring board, but Pauly D's explosive career is definitely surpassing the "Shore" due to his passion for beats, infectious personality, and witty charm. His status as one of the most in demand DJ's in the world is now set in stone with The Palms Las Vegas naming Pauly as their latest resident DJ for 2011. So with all of this blazing star power, it was only fitting that one of his first gigs for this wildly popular hotel brand turned out to be a headlining performance with one of the most sought after pop icons of our time: Britney Spears!
Starpulse had the honor of catching up with Pauly during a sold out DJ appearance in Chicago where we not only got the scoop on Britney and the new season in Italy, but learned this celeb has to be one of the nicest and most down to earth stars we have met so far.
Congratulations on your residency at The Palms. How exciting! But, Starpulse hears you did something even more exciting with Ms. Britney Spears  for her April 3rd MTV Special. How was her performance at Rain Nightclub?
All I have to say is that Britney Spears is back and she is not playing around! Her album, I already have it, and it's crazy. It's all club bangers. I can play every single one of those songs.
Will you be playing some new Britney tonight then?
Absolutely! I like her new one called "Big Fat Bass". It's with Will.i.am and it's so dope, so dope. I'm playing it tonight.
With The Palms, will you be moving to Las Vegas? Any plans of a bachelor pad?
Yeah! The Palms hooked me up with this crazy, crazy suite. They set me up nice over there. I definitely love Las Vegas. It's like home for me now already. I love it there.
Now, you are known for your catch phrases. With the new season of "Jersey Shore" going to Italy, will you be saying any new phrases in Italian so you might not get lost in translation?
(Laughs). Honestly, I don't know how to speak Italian. I'm not gonna learn, but I did tweet that I should get a Rosetta Stone. Then, they saw that and sent me one!