Q&A: Dina Manzo Talks Project Ladybug Chicago
When a ladybug lands on you, it is said your wishes will come true. This is exactly what former "Real Housewives of New Jersey" star Dina Manzo is doing for children with cancer. Bringing hope and love to those affected by this disease, her charity Project Ladybug is dedicated to helping families face the financial and emotional hardships during their child's treatment. 
Now, Dina is taking this amazing assistance from NJ to IL with the creation of Atia's Project Ladybug Fund Chicago at Comer Children's Hospital. Atia Lutarewych, the namesake and inspiration behind this new chapter, is a remarkable little girl who was diagnosed with acute lymphoblastic leukemail (ALL) at just 17 months old.
Starpulse caught up with Dina Manzo for their first official celebration fundraiser at the Hyatt Regency Chicago to learn more about this incredible foundation.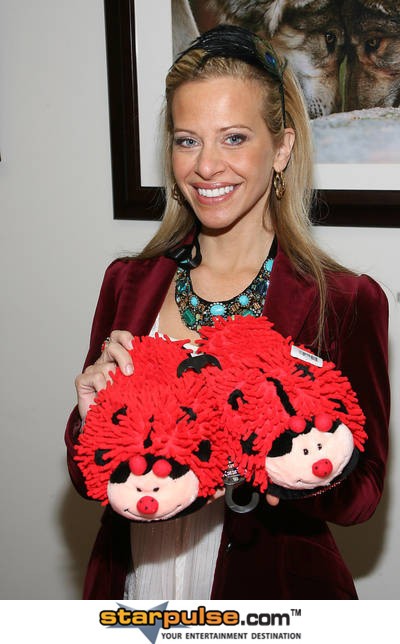 Why is this cause so close to your heart?
My dad was a huge supporter of St. Jude. Actually, my middle name is St. Jude, Judith. I just grew up seeing him support this foundation throughout the years. I remember being so excited to get my first checking account so I could send my first check in to St. Jude. As I matured and had a baby myself, I realized how fortunate I was to have a healthy child. I just knew I had to do something on my own.  I am an event planner and figured why not throw a party for a great cause. It started off as an annual event.  Then, the "Real Housewives of New Jersey" opportunity came along and I figured why not. This could really do wonders for the foundation.  I say Bravo gave Project Ladybug its wings.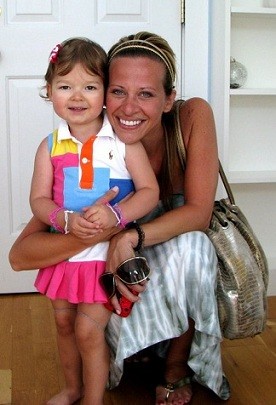 Congratulations on expanding Project Ladybug to Chicago. How did you hear about Atia?
I met her mom Laura at the Rally for Children's Cancer right here in Chicago. She came up to me to let me know she was a fan of the show and told me her story. She is actually a cancer survivor herself. I just fell in love with her daughter and her spirit. Atia reminds me of myself a little bit. She is just a little spitfire. I just love her to death. When her mom told me about Colmer Children's Hospital and what a great facility it was, especially since they have been to other centers and they didn't get the same treatment, this is what Project Ladybug is really all about. We try to seek out these special hospitals that take these families in and treat them as humans not just another case.
What is your proudest moment so far since the charity was formed?
There are so many moments but I have to say this one, launching in Chicago. It is really the beginning of us being all over the country. Los Angeles needs us, plus New York and Texas. We are making our way and this month was so surreal for all of us. This month has been so overwhelming. It is almost like I need to pinch myself. This all started off with my mom and my sisters sitting around my dining room table. We just wanted to do something good.
Visit www.projectladybug.org to learn more.