Q&A: Daniela Bobadilla On 'Awake,' Working With Charlie Sheen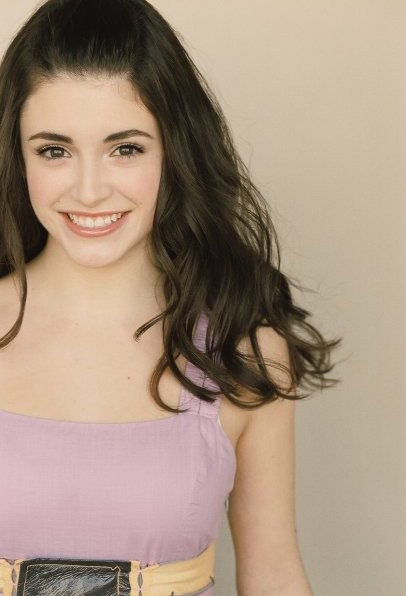 She's got not one but two high-profile roles: tonight she makes her debut on NBC's Awake, and on June 28 she'll be seen as Charlie Sheen's daughter in FX's Anger Management. So how's actress Daniela Bobadilla handling that workload?
Just fine, actually, because she's not your typical 18-year-old.
With a warm personality and a refreshingly positive outlook, Daniela has herself much more together than most people her age. Here's what the articulate young actress had to say about her busy present and what she'd like to accomplish in what should be a bright future.
What led you to decide upon acting as a career?
I've always been really artistic. I went to an all-girls private Catholic school, and one of their biggest things was musical theater. I became obsessed with that. Then my parents and I moved to Vancouver, and once I got there, I fell in love with figure skating; I did that competitively for like seven years, [then] I got into a little accident and I needed to fill my time with something. I joined the school musical, and after that, you could not get me out of the theater.
Now you're working on two shows that have the potential to be pretty big. Let's talk about Awake; your first episode airs tonight. What has that experience been like?
I could have never imagined something like this happening. I saw the trailer and absolutely fell in love; I had a million questions. Seven episodes later, I am absolutely in love with the people. The cast, the crew and the storyline [are] just unbelievable.
Jason [Isaacs] is one of the nicest people I've ever worked with. My mom and I used to watch ER [and] I got to act with Laura Innes. I don't think that she knew how much of a big deal it was to even meet her, let alone act with her.
My character [Emma] is in both realities which was an actor's dream come true, because I'm basically playing two different parts. It's so rewarding. It's not just about which reality is real at all. It's really a personal story. It's got a massive heart behind it.
You're also working on FX's Anger Management. With all the media attention surrounding Charlie Sheen, did any of that concern you?

You know what, I was just excited. The whole process happened so fast. I auditioned and a week later I was acting with Charlie Sheen in front of the network.
Charlie was incredibly personable. He actually took me out before we did the scenes together and wanted me to get to know him. He took on the fatherly role. He's amazing.
So with people going to be seeing a lot of you on these two shows, is there another project you'd say they should check out if they're curious about your work?
What I'm really excited about is, I got a little arc on Desperate Housewives [in two episodes this season as Gabrielle's (Eva Longoria) stepsister Marisa Sanchez]. They can get to know me there.
Can you watch your own work on TV?
I actually can't imagine not, because how else do you learn? I watch it, but I'm really careful about who I watch it with, because I can be critical. I'm always so proud of everything I work on. I love seeing it.
Is there a show that you particularly love as a fan?

Absolutely. I'm a little bit obsessed with Parenthood on NBC. I'm in love with certain things at a time. While I was doing Desperate Housewives, I actually watched it from the beginning.
Who would you say have been your inspirations?
People that can convey the truth. I look at everybody. I could be watching any show from Disney to USA to NBC. Watching Jason and the entire cast of Awake, they are absolutely amazing, [and] Charlie and Sandra Bullock. I actually got to go to a screening with Meryl Streep for The Iron Lady. The Iron Lady was just unbelievable; she's a chameleon. That's what I want to be.
On that note, you're just starting out, so have you thought about a career path yet?

I feel like everything comes into your life for a reason. With Awake, I got to do a drama and with Anger Management, that's my comedy. I began in the theater, so Broadway or musical theater especially would be unbelievable to do.  I want to do a little bit of everything, and really just experience life.
My thanks to Daniela Bobadilla for this interview! She makes her first appearance on Awake tonight at 10 PM ET/PT on NBC, and Anger Management starts June 28 on FX.
(c)2012 Brittany Frederick/Digital Airwaves. Appears at Starpulse with permission. All rights reserved. No reproduction permitted.