Q&A: Brian Wilson Is 'Thrilled' For The Release Of 'The Smile Sessions Box Set'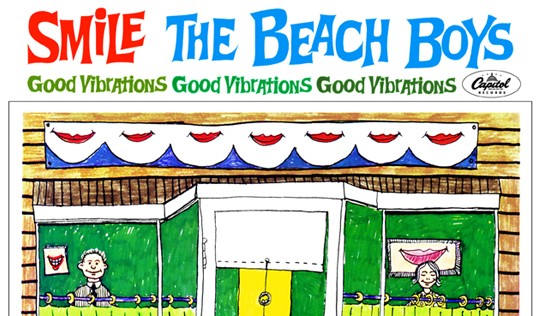 Despite never seeing release, The Beach Boys' unfinished 1967 album SMiLE persevered. Intrepid Beach Boys fans created their own versions of the album cobbled together from album tracks and bootleg studio recordings for decades, and despite not knowing exactly what songwriter Brian Wilson intended with SMiLE, it was clear that the album was a staggering work of genius. In 2004, Wilson released his own re-recorded version of SMiLE to wild acclaim. Now, Capitol and the remaining members of The Beach Boys have prepared The SMiLE Sessions Box Set, a close approximation of the complete album as well as 5 discs worth of outtakes and studio chatter.
Interviewing Brian Wilson was as exciting as it was terrifying. He has a reputation for being a difficult interview, frequently offering only short, sometimes incoherent, responses. Wilson never really came across as being mean spirited, more uncomfortable with the format. In fact, most of his interviews start off with a disclaimer much like this one—a kind of "look, I tried" from the interviewer. But things worked out pretty well when Starpulse spoke with Wilson over the phone. In our interview, Brian touches on the new SMiLE set as well as some talk of his current projects, including his just released collection of Disney songs In The Key of Disney, his favorite Phil Spector group and Pacific Ocean Blue, his brother Dennis Wilson's album that Brian claims to have never heard.
Starpulse: I feel like I should talk to you about the SMiLE Box Set, but I feel like it's been covered so much over the past 40 years, I'm not even sure where to begin.
Brian Wilson: *chuckles* Yeah. We decided to put out a box set of the unfinished parts of SMiLE. It's a very interesting album, because there was an hour and a half of music to choose from, you know? It took us a couple of months to get it all put together.
SP: How involved were you in that process?
BW: Well, I was involved to the point where when my engineer would mix down like, say, five minutes of music, he would send me a CD and I would approve it or tell him what changes to make. Stuff like that.
SP: Over the years, what was the biggest obstacle in getting these recordings released?
BW: *pause* Biggest obstacle?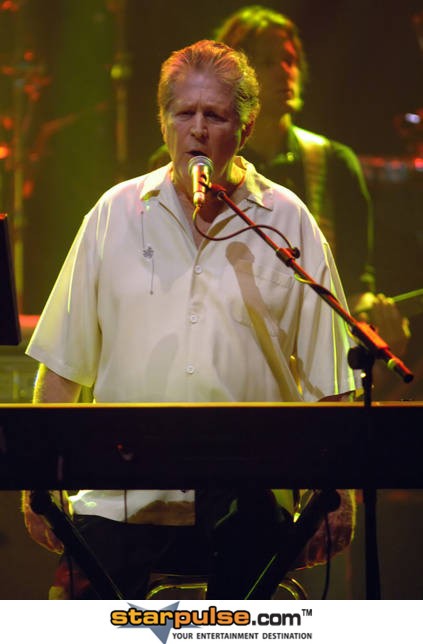 SP: Yeah.
BW: There was no obstacle.
SP: Well, then why did it take so long?
BW: You mean to release it?
SP: Yeah.
BW: Well, because we didn't think anyone was ready for it.
SP: Okay, well why now then?
BW: Because it's the right time.
SP: Whose idea was it to put it out? Was it the record label or was it a group decision?
BW: It was my wife's and my idea.
SP: How does it feel to finally have all of this music released to the public?
BW: Well, it's a great feeling; it's a great thrill because I know they're going to like this one. I just know it's going to sell like you wouldn't believe. It's gonna be a smash! It's gonna really sell.
SP: I believe that... Does the box have any material that we haven't heard before?
BW: Yeah, it's stuff that was not on the SMiLE album.
SP: Was there anything left out from the sessions?
BW: Anything left out, what do you mean?
SP: Well like a track that you came across in the archives or something that you didn't want to be released.
BW: Oh, no. No, no no.
SP: Would you say that this version that's coming out is a complete version or would you say that it's as close to finished as possible?
BW: Close to finished as possible, yes.
SP: Would putting this box set together have been possible had you not made your version [of SMiLE] in 2004?
BW: No, no. It wouldn't have been possible no.
SP: So was your version used as like a blueprint for putting this together?
BW: Yeah, actually a good way of putting it, a blueprint, yeah.
SP: Over the years a lot of bootlegs were produced of SMiLE, did you ever listen to any of those?
BW: No, I never did. We never got a hold of any of them at all.
SP: Was there any reason that you never bothered to listen to them or were you just not interested?
BW: Wasn't interested at that time, no.