Q&A: Bahamas Talks To Us About His New Album 'Barchords'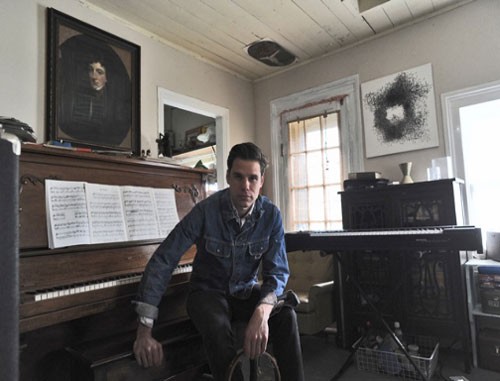 Canadian artist Afie Jurvanen, also known as Bahamas, is releasing his sophomore album, Barchords (in stores February 7) and is set to start touring soon. He talks exclusively with us about the album, his music and his plans for Valentine's Day.
Starpulse: Tell me about your new album, Barchords.
Bahamas: It's an album that deals with relationships. Mostly one relationship really. I feel like the songs are pretty straight forward. So it's a little difficult for me to articulate it. Someone called it a 'break up' album the other day and I guess I can't disagree with that sentiment.
Starpulse: How is this different from your first album?
Bahamas: My first record was really just a document of a group of musicians performing, basically a live record. For this album, the arrangements were more thought out. I knew I wanted to make a bigger sonic statement and incorporate some new elements. Mostly the voice. Lots of voice.
Starpulse: Do you write all your own music?
Bahamas: I do. It's not that I'm against the idea of writing with someone else. It's just that I'm always writing! 
 
Starpulse: Who are your musical inspirations?
Bahamas: My friends and peers in Toronto are all really inspiring to be around. Doug Paisley, The Weather Station, Zeus...it's nice to be a part of musical community.
 
Starpulse: Esquire magazine described you as a "young master of restraint and subtlety"- how did that make you feel?
Bahamas: What's Esquire?

Starpulse: How did you come up with the name "Bahamas?"
Bahamas: I had a list of names. I liked the way it sounds and saying and spelling Afie 1000 times just wasn't gonna do it.

Starpulse: What kind of press are you doing leading up to the release of the album in a few weeks?
Bahamas: I've decided to only do one interview for this record and this is it. (Please make me sound cool).