Q-Tip Doesn't Support Michael Rapaport's Documentary

A Tribe Called Quest co-founder Q-Tip has hit out at actor-turned-filmmaker Michael Rapaport's documentary about the legendary hip-hop group, insisting he is "not in support" of the project.

The My Name Is Earl star started work on the film in 2008 to tell the story of A Tribe Called Quest's rise to fame, their 2008 reunion and their subsequent fall out, which led to another break-up.
 
The independent documentary, Beats Rhymes and Life, was unveiled as one of the official pictures for the 2011 Sundance Film Festival - but Q-Tip has moved to distance himself from the film, insisting the project was not approved by the band.

In a series of posts on his Twitter.com page, he writes, "I am not in support of the a tribe called quest documentary. The filmmaker should respect the band to the point of honoring the few requests that was made abt (about) the piece the filmmaker shld (should) respect the band enough to honor our request regarding the film."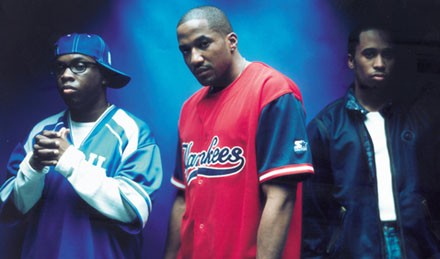 Click Here For More Michael Rapaport Pictures