Pussy Riot Members Attacked For Second Time In Two Weeks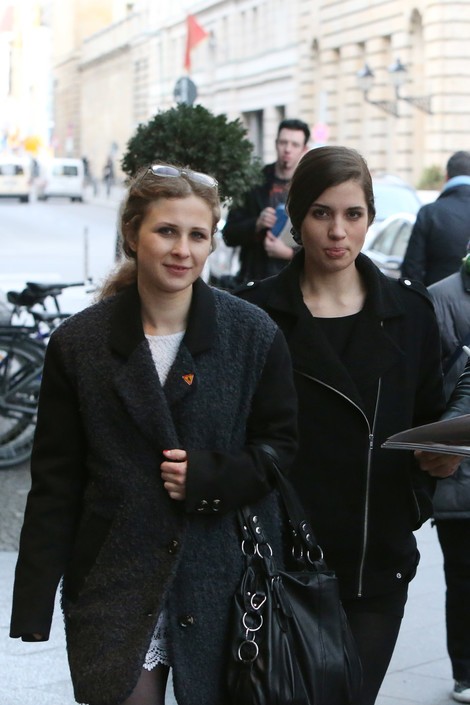 Pussy Riot stars Maria Alyokhina and Nadia Tolokonnikova were reportedly attacked in a McDonald's in Nizhny Novgorod, Russia, some five hours east of Moscow.

The two punk rockers/activists had paint and garbage thrown on them by a group of men unhappy with their recent anti-Russian protests. Alyokhina said she suffered head injuries during the attack and no arrests were made.

Three members of the group were jailed in 2012 after being found guilty of "hooliganism" for an anti-Putin protest at a Moscow church. Alyokhina and Tolokonnikova served lengthy prison sentences and were finally released in December.

The incident isn't the first since their release. Two weeks ago they were whipped and pepper-sprayed by the Cossack militia while protesting during the Olympic winter games in Sochi.

Maria and Nadia came to America shortly after their release and were honored by Amnesty International.