'Pulp Fiction' Stars Uma Thurman, John Travolta & Quentin Tarantino Reunite At Cannes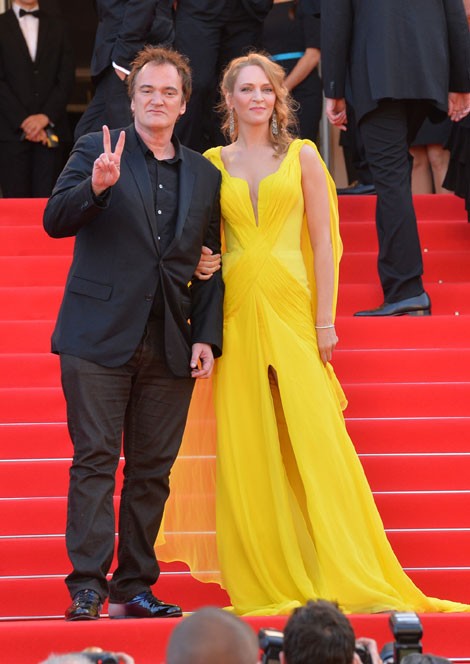 Actors Uma Thurman and John Travolta joined director Quentin Tarantino on Friday for a special screening of "Pulp Fiction" at the Cannes Film Festival in France to celebrate the movie's 20th anniversary.

The 1994 film won the festival's top honor, the Palme d'Or, and the cast reunited for a special screening on the beach, where organizers handed out pizza to the audience.
The trio introduced the movie from a makeshift stage on the sand, and Tarantino told the crowd, "I've seen Pulp Fiction under every circumstance a person can see it except this one. Now rip out a joint and light it up. Are we ready to get started?"
The movie centers on a memorable community of criminals. Samuel L. Jackson and Harvey Keitel also star.