Publicist Denies Kelsey Grammer Loaded Infant In A Vehicle Without A Car Seat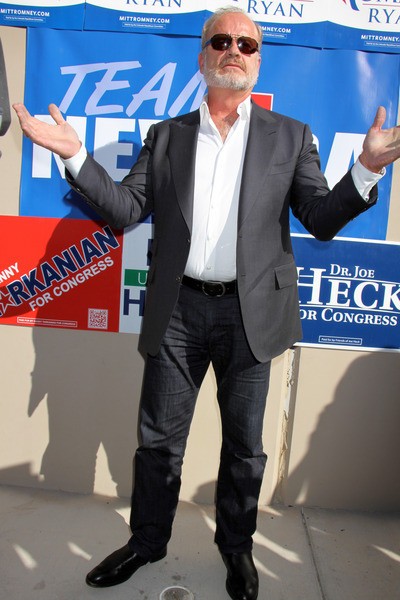 You would think Kelsey Grammer, who has five children, would know how to properly transport an infant in a motor vehicle.
Reports suggest the actor and his wife Kayte Walsh failed to secure their four-month-old daughter Faith in a car seat before leaving a Los Angeles airport on Tuesday. Footage obtained by TMZ.com shows Walsh getting into a chauffeur-driven car with Faith on her lap. No child seat was visible as the car left the terminal.
Under California law, children under 8 years old must be "secured in a child restraint that meets federal motor vehicle safety standards."
Grammer's representative, Stan Rosenfield, insists his client placed a car seat in the vehicle and seated the baby securely before leaving airport grounds.
It's not the first time the actor's parenting skills have come under fire. In October he and his wife took Faith to a Halloween party at the Playboy Mansion. Grammer said they were forced to do so because they didn't have a "trusted" babysitter.
Grammer has been married four times and is the father of Spencer (23), Kandace (20), Mason (11), Jude (8) and Faith (4 months).  He has one grandchild.