Publicist Confirms Scarlett Johansson's Engagement To Journalist Boyfriend Romain Dauriac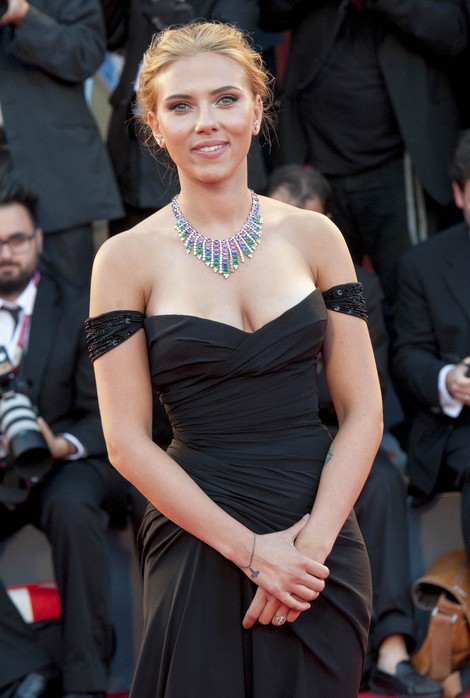 Actress Scarlett Johansson is reportedly engaged to her journalist boyfriend Romain Dauriac.

The couple reportedly took their relationship to 'the next level' a month ago, but the news only surfaced after images of Scarlett surfaced Tuesday. The actress could be seen wearing a giant diamond ring at the premiere of her new film, Under the Skin, at the Venice International Film Festival.

"They're engaged and very happy,"a source told People Magazine, which broke the news.

But the 28-year-old star, who was previously married to actor Ryan Reynolds, said earlier this year that marriage isn't that important to her.

"I got married when I was young and it was incredibly romantic and I liked being married, actually," she told the February issue of ELLE UK. "But it is different. It's hard to put into words. To me, being in a functioning relationship doesn't mean you have to be married.

"I never think about marriage. Is that weird? The only time I ever think about it is when people ask me. It's really not important to me."

Scarlett and Romain were introduced by mutual friends last November.


---
UPDATE: ScarJo's publicist, Marcel Pariseau, confirmed the news to USA Today via email.
"I can confirm that Scarlett and Romain are engaged," he wrote. "They haven't chosen a date for the wedding."