PTC Asks For Cable Consumer Control After Ke$ha Urine-Drinking Stunt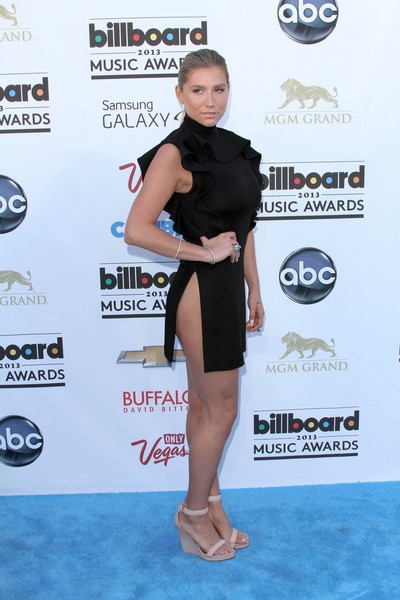 After cameras captured Ke$ha guzzling down her own urine during her reality show, people are demanding that they not be forced to pay for it.
During last night's episode of Ke$ha: My Crazy Beautiful Life, the pop star appeared to drink her own pee after hearing about its "health benefits." She told Hollywood Reporter, "I heard it was good for you. That was, like, the rumor. But I don't know. I'm also just one that doesn't shy away from things. I'm not good at saying 'no' so I just figure, f--k it, I'll try anything once. So I tried it. I wouldn't recommend it. It was pretty gross. And I don't think it really did anything very beneficial to me so, yeah, I wouldn't probably do it again."
Skeptics across the internet are saying it was a simply publicity stunt, and that certain shots show Ke$ha drinking clear liquid that was swapped out with the urine off-camera.
Nevertheless Tim Winter, president of the Parent Television Council, is demanding that consumers be able to choose the channels they want to watch after Ke$ha's stunt. He said in a statement, "If given the opportunity, I can't imagine that parents would want to pay for a cable network that airs an episode of a pop star drinking her own urine... 
"Why should we have to pay for this kind of garbage just so we can get access to Discovery, Disney, or the Golf Channel? It's outrageous - and it shouldn't be that way. Consumers deserve choice. We should all have the ability to choose and pay for only the channels we want to watch."
Consumer choice when it comes to cable television is a growing movement in the United States. With video now available on demand and on the Internet, consumers are fighting against cable companies that are forcing them to buy hundreds of channels just to access thw select few they truly desire.