Psy's 'Gentleman' Breaks First-Day Viewing Record On YouTube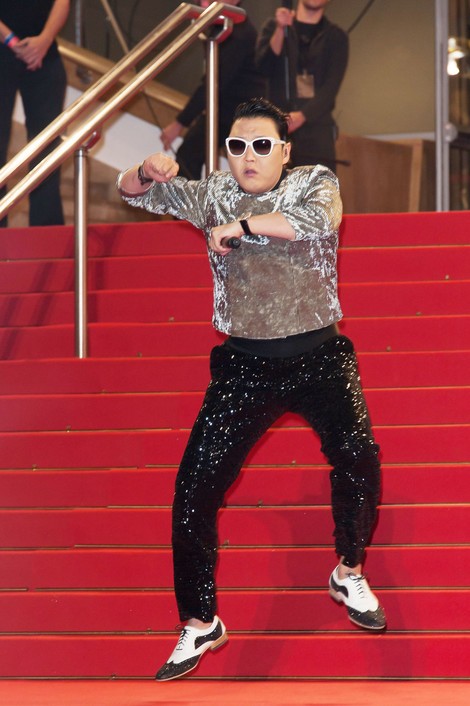 PSY has done it again. The South Korean pop star is breaking records with his catchy new song "Gentleman."
The music video features the singer in his trademark suit and glasses, doing all sorts of ungentlemanly things - pulling chairs out from underneath women, scanning his face on copy machines, and stealing soccer balls from small children. The chorus is: "Gonna make you sweat, gonna make you wet."
Since its release on Saturday, the video has surpassed 70 million views on YouTube. It broke the website's first-day records for a music promo with 19 million views on April 13. Nicki Minaj and Justin Bieber were the previous record holders with their "Beauty and the Beat" video, which had 10.6 million first-day views in October.
PSY's "Gentleman" is a follow-up to the massively popular "Gangam Style," which was YouTube's first video to ever reach 1 billion views. Time will tell whether his new tune will be as popular as his first, unexpected hit.