Psy's 'Gangnam Style' Is The Most Downloaded Track On iTunes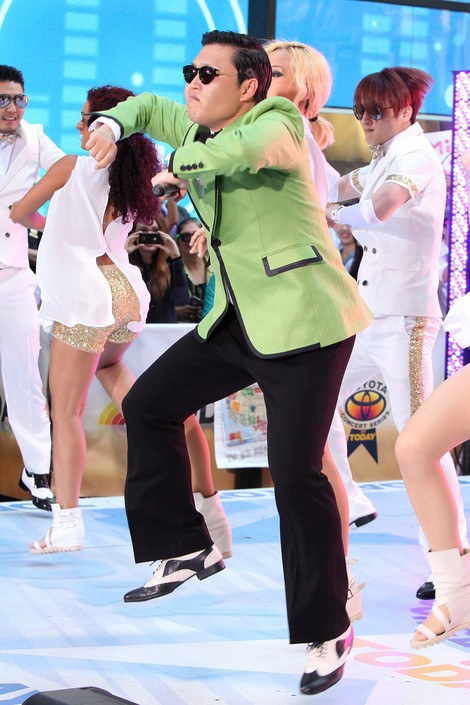 If you haven't heard of Korean singer Psy, you will soon.  Thanks to over 200 million views on YouTube, the popstar is becoming a global sensation.
Psy's song "Gangnam Style," and its accompanying dance featuring galloping and other horse-like movements, has taken the world by storm. His song has become the most downloaded song in iTunes.
In the United Stated alone, the singer has landed several high-profile TV spots, including a comedy skit on "Saturday Night Live," which aired over the weekend.
He also appeared on Ellen DeGeneres' daily talk show where he gave the host and Britney Spears a lesson on how to perform his famous dance.
"Gangnam Style" refers to the wealthy Gangnam District in Seoul, Korea.