Psychic Sylvia Browne Dies At 77, May Have Seen Her Own Death Coming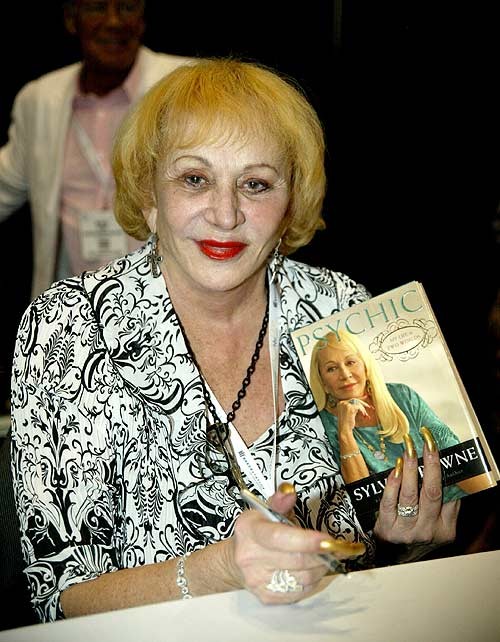 Renowned celebrity psychic Sylvia Browne died at Good Samaritan Hospital in San Jose, Calif., on Wednesday at the age of 77.

The spiritual medium was famous for her appearances on crime documentary series "Unsolved Mysteries" and as a regular guest on talk shows from the likes of Montel Williams and Larry King.

A message on Browne's website confirmed her death and a message on her Facebook page, which has since been removed, read: "Sylvia graduated today. She was surrounded by family and friends. What a legacy. She shared so much. We will carry on her knowledge with hypnosis and Journey of the Soul and her many books. What a great party they must be having on the Other Side. Bless everyone."

Williams released a statement on his friend's passing as well, which was published on her official site.

"A beacon that shined for so many was extinguished today, but its brightness was relit and will now shine forever for many of us from above," he said. "I, like so many of you, lost a friend today. But, as has been for the last twenty years, she'll always remain a part of me. My thoughts and prayers go out to Sylvia's family in this time of loss."
Perhaps the psychic foresaw her own death coming. She wrote a post on her Facebook page on September 10, reading, "If you are afraid to die, you will not fully live."

In addition to her many TV and radio appearances, Sylvia was a best-selling author with over 50 published works, 22 of which made the New York Times Bestseller list.

She is survived by husband Michael Ulery, sons Christopher and Paul Dufresne, three grandchildren and sister Sharon Bortolussi.