Psychedelic Furs Axe Tour Dates After Singer's Spinal Surgery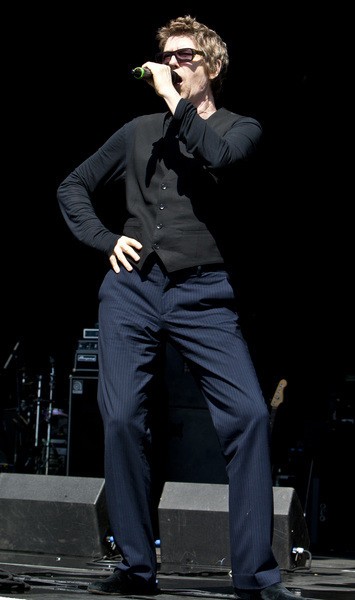 British rockers The Psychedelic Furs have been forced to scrap a slew of concerts on the American leg of their tour as lead singer Richard Butler recovers from spinal surgery.

The Pretty in Pink hit-makers blamed an "injury" for the cancellation and it has since emerged their frontman has undergone an operation on his back.

A representative for the band posted on their official Facebook.com page, "Unfortunately, due to injury, the Psychedelic Furs regretfully need to cancel the upcoming Dec/Jan tour dates. We hope to reschedule in the future, but no dates have been announced yet.

"You may get your tickets refunded at the point of purchase. We wish you the best this holiday season... and apologize for the change in plans.... We hope to reschedule the January 2013 shows soon. So hang on... and keep watching for updates. Thanks for your patience."

The rep later added, "Richard is recovering from spinal surgery."

The band has cancelled shows in Anaheim, California on New Year's Eve, Las Vegas on New Year's Day, and  Santa Cruz, Napa, and Agoura Hills in California in January.